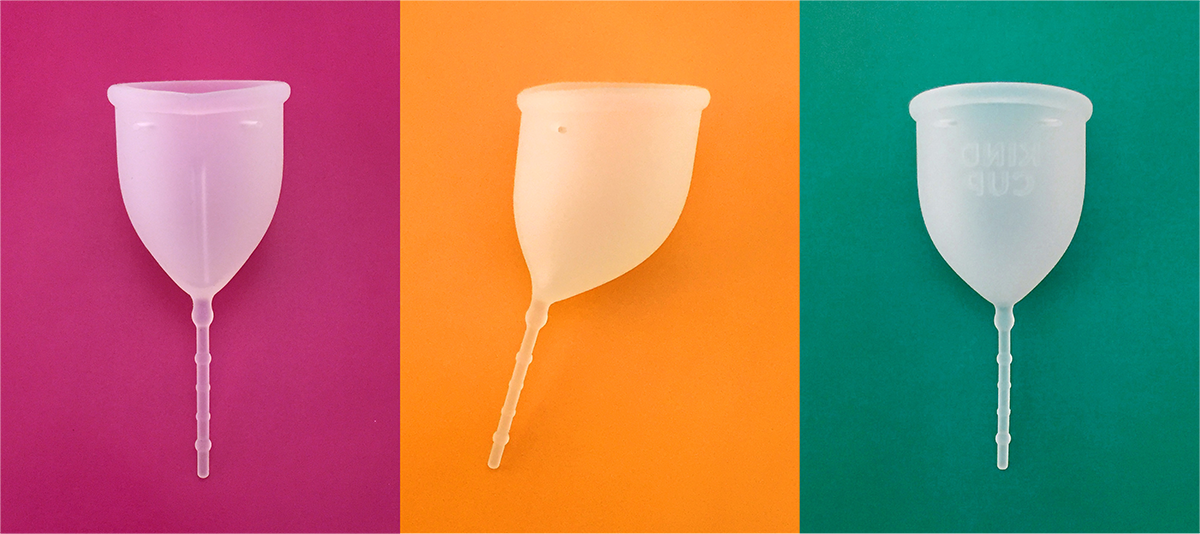 Kind Cup today announces it is issued with a patent for design. The Kind Cup is designed to provide the most user-friendly and trusted menstrual cup since its inception. The newly patented technology means that the reusable menstrual cup is intentionally designed to better fit the natural curves and movements of the user's body. With it's one-of-a-kind design, use is seamlessly easy, the fit is incredibly comfortable and the cup seal assures leak-free reliability. 
"I started Kind Cup with the vision to make an innovative menstrual cup that offered a better user experience than what the market was offering," says Christine Brown, Kind Cup designer and founder. "It's wonderful to get this patent that started from my 2D sketches to this design that allows our menstrual cup to provide users a positive period, so that they can feel comfortable, confident, and often forget they even have their period."
Patent 11,096,819 B2 means that the Kind Cup has:
Ease of Use: Functional pressure points aid in the insertion, opening, and removal of the cup.

Leak-free: Major design elements support intuitive shape which create a reliable seal.

Comfort: Designed with minimized pressure in sensitive areas, the cup's rim and body are form-fitting to exert less pressure while offering an ideal fit for a variety of users. The removal stem can be adapted to any length depending on the user, is unnoticeable yet sturdy and long enough for those with a higher cervix. 
In addition, Kind Cup is proud to be doing its part to cut down on waste, helping people go green for the environment and their bodies, and the entire materials sourcing and manufacturing/production keep their carbon footprint to a minimum. Kind Cups are 100% medical-grade silicone that meets US FDA regulations and conforms to the following biological testing protocols: systemic toxicity, intracutaneous toxicity, and 7-day implant. For more information or to purchase the Kind Cup, visit www.kindcup.com. For further questions about the Kind Cup, Please email info@kindcup.com or visit the contact page. Still not sure how it works? Watch the link here to view instructions.
About Kind Cup
Kind Cup aims to revolutionize the menstrual cup industry with an innovative design aimed at comfort, functionality, sustainability, and generosity. A sustainable alternative to single-use pads and tampons, Kind Cup offers an innovative, ergonomic and user-friendly design. Using locally sourced and medical-grade materials, and manufactured in California, Carpinteria-based Kind Cup's goal is to create a new standard for quality, making the process transparent for customers to trust what they place inside their bodies. Additionally, Kind Cup's core philosophy is that everyone deserves access to healthy and reliable menstrual products, and partners with local nonprofit Direct Relief to help achieve this goal. The addition of a smaller cup will now provide users with another option to personalize the cup experience. More information, including where to purchase, can be found at https://kindcup.com