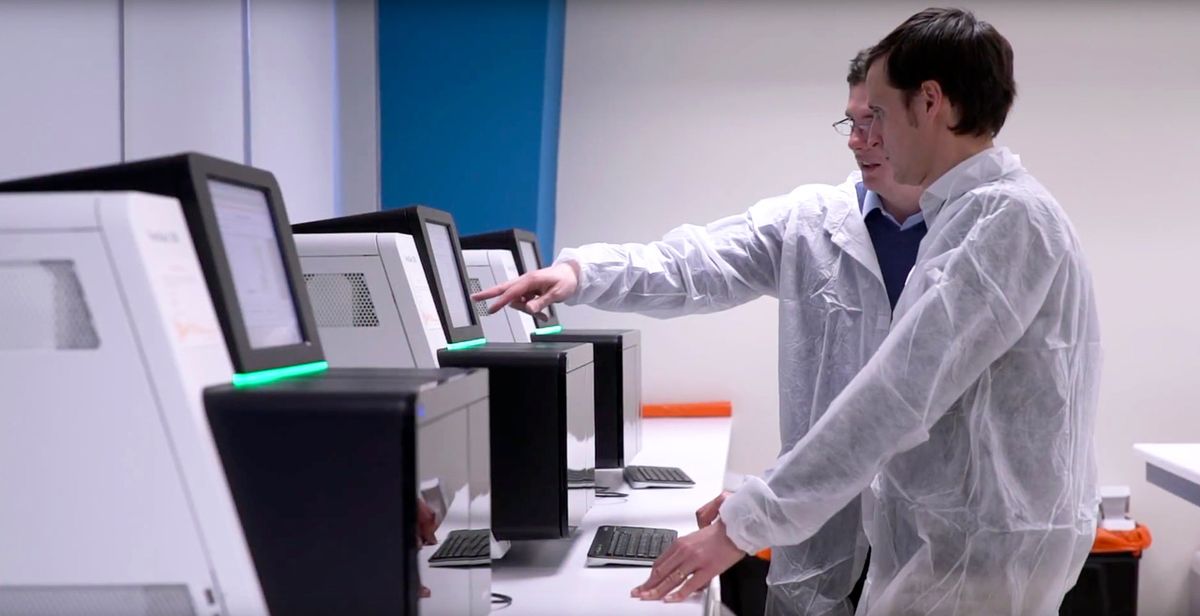 Genes are essential for the development of people. They contain information that determines the predisposition of each individual to contract diseases such as cancer or diabetes, which allows preventive measures to be taken to control the situation in time .
But it goes further, it can even reflect whether or not the person is more prone to falling into some type of addiction or psychological disorder. With all this, it is normal that more and more citizens are interested in knowing everything that concerns their DNA.
This is where the business model of Made of Genes is located, a startup of Catalan origin that "offers an integrative analysis between the static part of our biology, our DNA, and the more dynamic part, a blood analysis", explains Miquel A. Bru, co-founder of the company.
But, from Made of Genes they insist on highlighting that their offer goes beyond a simple DNA test and a blood test. They claim that with the knowledge obtained from the tests, they develop personalized recommendations to adapt day-to-day habits to healthier routines that have a direct and measurable impact on health. This is what they mean by the term "personalized health."
In this way, Made of Genes provides an 'instruction manual' for each body, that is, a necessary guide to improve the quality of life and preserve the health of users , in areas such as cardiovascular health, the immune system, bone health, intolerances and hypersensitivities, weight management, skin care and emotional well-being.
"Made of Genes is a service aimed at 'healthy' people. In other words, it is not a diagnostic test and it does not seek to treat diseases, but rather to evaluate the health status of people with different concerns regarding their health ",Bru explains.
According to the co-founder of Made of Genes, these characteristics cause his target audience to be very broad, ranging from people who want to lose weight, to athletes who want to maximize their results or middle-aged people who are looking for the best way to age in a healthy way.
Depending on the product, a blood or saliva sample is required to perform the test. "For this, it is possible to request a saliva kit at the person's home or go to one of the more than 200 collaborating centers of the laboratories that collaborate with the company," explains Óscar Flores, CEO of the company, who emphasizes that the Genetic data of your clients is protected at all times as it is highly sensitive content.
"We are the only company in southern Europe that has three ISO certifications," says Flores. Specifically, the company complies with the ISO 27001, ISO 27017 and ISO 27018 standards in privacy and security management.
But how much does it cost to have your own genetic report? Made of Genes has what they call the "star product of the house", Made of Genes ONE, which includes a complete analysis of more than 30 health areas for 299 euros . In addition, the startup also offers another service focused on the immune evaluation and health conditions for COVID-19 for 95 euros.
Specific test for COVID
This latest study looks at factors related to the virus, confinement, and teleworking. "COVID-19 has represented a before and after when it comes to digital health," says Bru, adding that the pandemic has brought with it greater awareness about better understanding the state of the immune system and risk factors. related to the coronavirus.
For example, "the determination of the blood group or the evaluation of the level of vitamin D in the body, both clearly related to the individual response to COVID-19," he explains.
Regarding confinement and telework, Made of Genes commented that they have caused a worse management of "emotional eating", having easier access to food "on a whim". "All this takes its toll on certain biochemical values, such as a higher level of cholesterol or a lack of vitamin D due to less sun exposure," he says.
The objective in the near future of this startup is to expand its services to the United Kingdom, according to Flores, since it is an "ideal market for this type of molecular health solutions."
Statement shared by Bru, who assures that his plan for 2021 is "to achieve an important round of investment that allows us to double the team to be able to enter the United Kingdom with guarantees". In addition, it highlights that the main objective of Made of Genes is that "personalized health" becomes the health paradigm of the XXI.