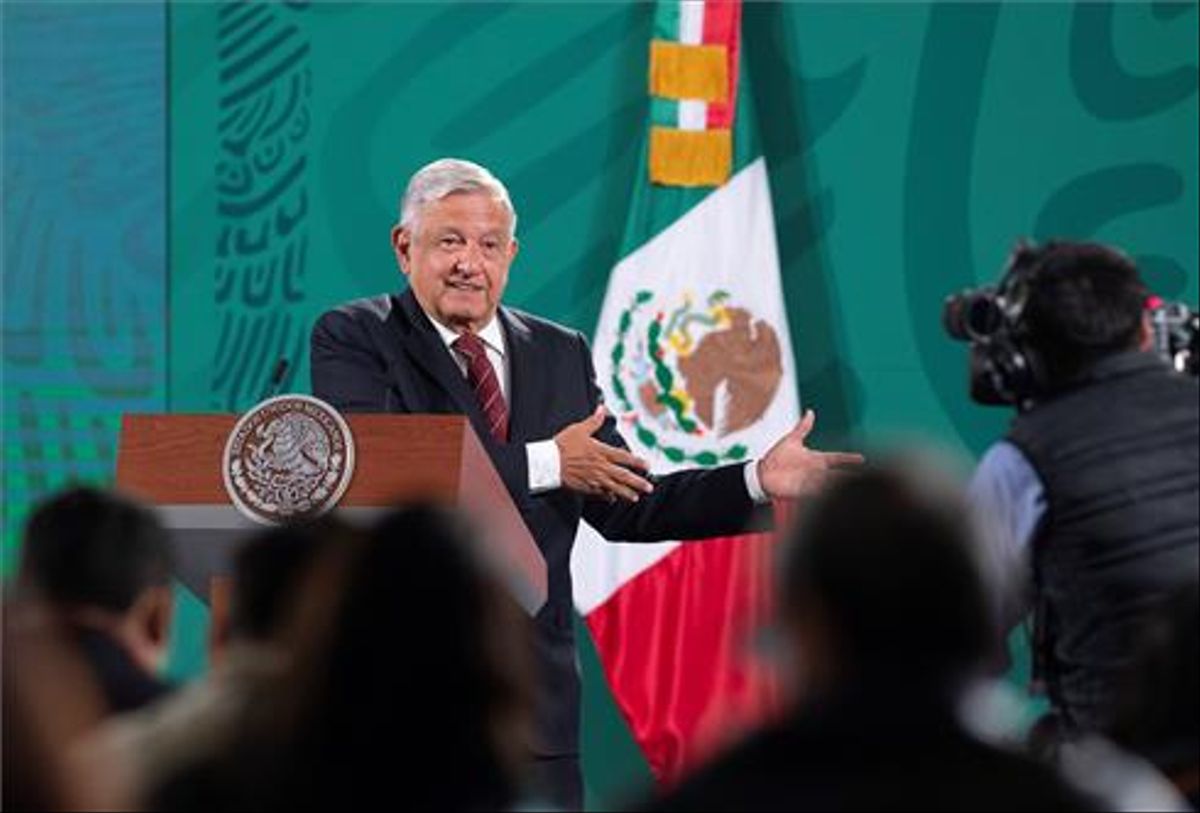 The president of Mexico Andrés Manuel López Obrador (AMLO) has said this Monday that he will not be vaccinated against the covid since his doctors have told him that he has " enough antibodies " to face the virus so "it is not essential" for now.
This decision contrasts with the request made by the Mexican undersecretary of Health and strategist against the pandemic in his country, Hugo López-Gatell , who has recommended that all people who suffered from the disease get vaccinated when possible.
"In the whole world it is still not known what is the maximum duration of immunity after having had the covid or having been vaccinated," said López-Gatell during the press conference in which the technical report on the disease was presented.
The undersecretary has insisted that "it is very likely that the majority have an immune response that protects them, but we consider it important to vaccinate everyone for various reasons," he said. "It is not scientifically known anywhere in the world what is the duration of immunity and it may be that a person who gave him the covid a month ago at this time no longer had a sufficient immune response ," he has settled.
On the contrary, AMLO has said that, after consulting with his doctors: "At first two of them had told me to get vaccinated to reinforce my antibodies ." However, "those who treated me directly when I suffered from the contagion have come to the conclusion that I have enough antibodies and that it is not essential for now that I get vaccinated," the president declared.
Covid in Mexico
The health authorities of the Latin American country have confirmed that two and a half million Mexicans have been infected with the covid since the pandemic began, of which more than 200,000 have died . In addition, they have ensured that more than nine million doses of the different vaccines to which they have access have already been injected .
With 126 million inhabitants, Mexico has committed 34.4 million doses of the US vaccine Pfizer ; 79.4 million from the British AstraZeneca ; 35 million from China's CanSino ; 24 million from Russia's Sputnik V ; 20 million from China Sinovac; 12 million from the also Chinese Sinopharm , and 51.4 million from the Covax platform of the World Health Organization .
In relation to the spread of the virus, AMLO has asked for caution due to the possible effect that the Easter holidays can have on infections. "Many people came out at Easter and were in spas, " he explained. "We have to see what situation this relaxation can produce," he pointed out, although he stressed that the relaxation is "understandable . "