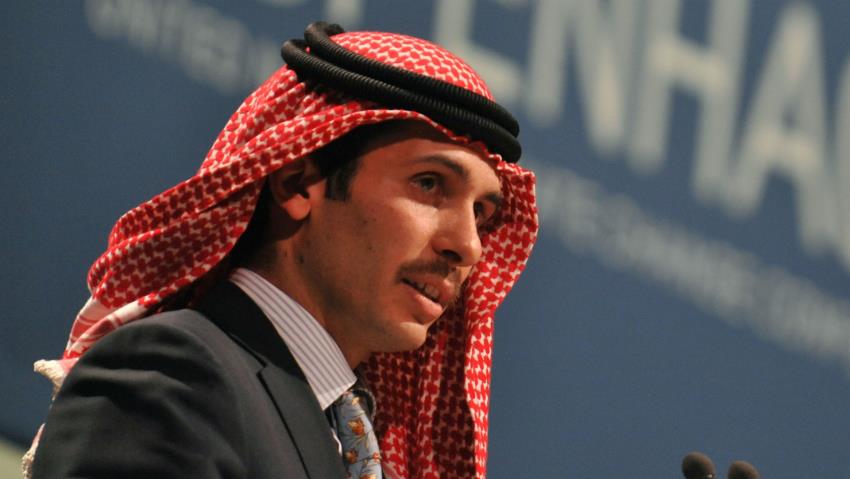 The Jordanian Royal House assures that Prince Hamzah has promised to abide by the rules and cease his criticism of the king. 'Game of Thrones' in Jordan: attempted rebellion against the king, an imprisoned ex-heir and international espionage.
The Royal House of Jordan has assured that Prince Hamzah, the half-brother of King Abdullah II held at his home on charges of leading a plot to destabilize the country , has committed to abide by the rules of the ruling Hashemite family to solve this conflict. .
The Jordanian Government implicates the king's half-brother in a plot against national security
The monarch decided to resolve this matter "within the framework of the Hashemite family" for which "he delegated this matter to his uncle, Prince Al Hasan," the institution said on its Twitter account.
After being charged with the mission to resolve this conflict, Al Hasan, King Hussein's brother, "contacted Prince Hamzah, who confirmed that he is committed to abiding by the rules of the Hashemite family and the procedure indicated by the king to the prince. Al Hasan, "he added.
This announcement comes after Hamzah challenged the king for the second day in a row by broadcasting a new video in which he denied his involvement in an alleged conspiracy and again criticized the government structure under the reign of his stepbrother and the repression against critical voices. in Jordan.
The prince has been held at his home since Saturday, when more than 15 people were also arrested , including a member of the royal family and a former court adviser, for participating, according to the Government, in an attempt to "destabilize security" of Jordan in collusion with a foreign interference whose nature and origin were not specified.
Prince Hamzah is the eldest son of King Hussein and his fourth and last wife, Queen Noor, and when he was succeeded by Abdullah, his first-born son, on his death in 1999, he was appointed Crown Prince.
However, in November 2004, Abdullah reversed this decision and named his own son, Prince Hussein bin Abdullah, in his place.
For his part, Prince Al Hasan was the official successor to his brother Hussein for 34 years, until he was replaced by the current monarch a few days before his death.