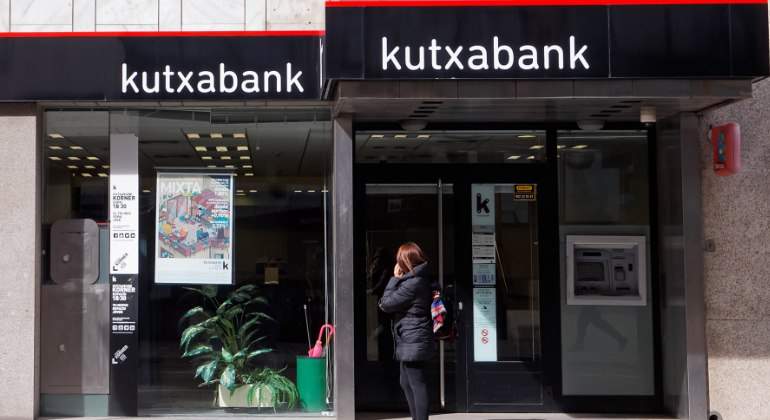 Kutxabank was launched this Wednesday as a sustainable debt issuer. It has done so with a green bond of 500 million euros that, as indicated by the entity in a note, collected requests close to 1,250 million euros, exceeding the volume of the issue by 2.5 times. It is a non-preferred senior green debt issue, with a repayment term of a minimum of 5 and a maximum of 6 years. Check out more news on ESG debt in the Sustainable Investing and ESG Economist.
The demand allowed the bond yield to be placed at 75 basis points above midswap (the reference used in these issues), from the 90 points from which the placement started. 78% of the issue was subscribed by international institutional investors.
"The strategic focus of the issue is to channel liquidity towards assets and projects with a positive environmental impact, supporting the transition to a low-carbon economy, while actively contributing to the development of sustainable finance. Energy efficient buildings or energies Renewables are among the projects susceptible of investment ", they clarified from the entity.
The operation had BBVA and Norbolsa as green structuring advisers, and Barclays, BBVA, HSBC, Norbolsa and Société Générale as co-directors. The entity has developed a green bond framework (which has been verified by the sustainable rating agency Vigeo) with the aim of channeling the emissions it makes towards assets and projects with a positive environmental impact.
14 billion in ESG debt
So far this year, including this placement, Spanish companies and financial entities have already issued 13,952 million euros in green, social and sustainable bonds so far in 2021. Of that amount, banks account for half – about 7,100 million euros – and in particular the weight of CaixaBank stands out, which has issued a total of 3,578 million euros this year (divided into 3 green issues and one social issue). The preferred instrument in most cases is the green bond, used in about three-quarters of the issues.
The previous company to issue was, last Thursday, September 30, Acciona Energía, which placed its first green bond this Thursday, for an amount of 500 million euros and for 6 years. As the company itself pointed out in a note sent with the market already closed, the demand would have exceeded the supply by more than 5 times.