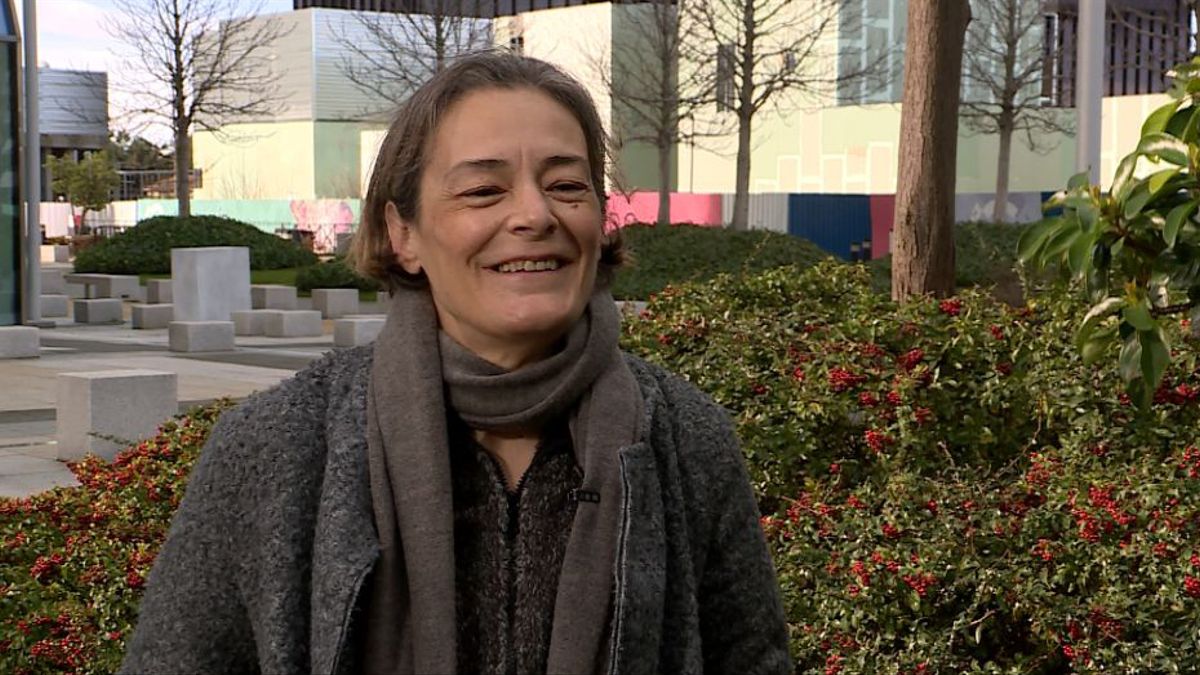 'Gordo de feria': a neighborhood novel. Esther García Llovet closes her 'Instant Madrid Trilogy' with an exquisite novel.
We live in the times of the unnecessary adjective, the excess of subordinates and the inability to handle ellipsis with skill. Each book that comes out on the market seems to compete in thickness and weight with the previous one, and literature — in many cases — ends up being left aside in favor of entertainment.
That is why each Esther García Llovet novel is an event. In just 160 pages he is capable of telling a story, of amusing almost to the point of laughter, of putting his finger on the sore of the social and of portraying contemporary Madrid without missing a single comma.
Castor is a humorist. He lives in the Madrid of the ditches and the bar bars. He's tired of the success, the signatures, and the fans. And thanks to a series of coincidences, he not only has money to remedy him, but also an exact double for him: Julio, a bland and apparently simple-minded waiter who will only need to gain some weight to become someone else. In Castor.
Llovet's prose stands out for its simplicity and dryness. But that is not an obstacle for us to find throughout the book
phrases of disturbing beauty . The dialogs without dimensions and the mastery of time management achieve a clean and refined text. Llovet does not underestimate his readers and knows that they are capable of filling in the gaps with which he sows his works.
He plays with the localism in his settings – knowing that the neighborhoods do not differ so much from each other – and with the strangeness. It exploits the potential of what would seem to some to be nondescript. And the result is masterful, a surreal and unconventional 'noir'. A real 'rare bird'.