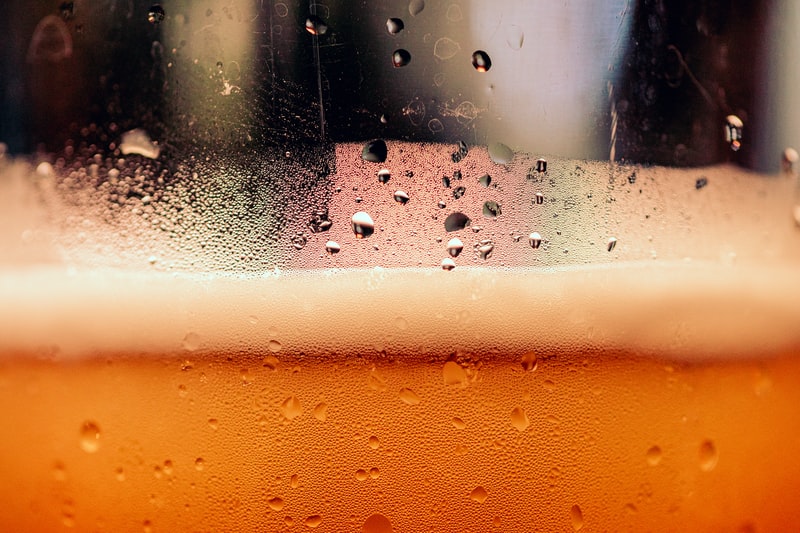 A new study carried out by Electrix International Germany has revealed the most Instagrammable beers in the world, ranking famous brewer brands based on their popularity on the social media platform, Instagram.
Instagrammable refers to a visual appeal and suitability for being photographed and posted on social media, most notably, Instagram. With millions of pictures of beer and drinks taken every day, of course, some beers are more popular than others.
The gitterrinne supplier has calculated the number of pictures posted with a hashtag and the name of a beer and the data positions the popularity of each product.
With San Miguel and Budweiser landing in the top three beers on Instagram, the top choice of keen beer photographers is to be revealed. Here, we explore the top ten beers of Instagram.
10. Red Stripe
Just making it to the top 10, Red Stripe received a total of 264,605 hashtags. The Jamaican pale lager is popular around the world and remains the beer of choice for Jamaicans today. Originally distilled in stubby bottles, Red Stripe attracts the most interest across UK, USA, and Brazil.
9. Mythos
Mythos lands in ninth place with 272,285 hashtags on Instagram. The most popular beer in Greece, Mythos, was created in 1997 in the Olympic Brewery. If you stop by any of the Greek islands, you'd be sure to come across Mythos in any of their bars, beach clubs and supermarkets.
8. Singha
Brewed in Thailand, Singha has made a home in eighth in this ranking. With 295,312 images on Instagram, it is of course the beer of choice for Thai people. First brewed in 1933, Rawd Brewery's beer is shipped internationally to 53 countries and attracts interest from the UK, France, USA, and India.
7. Corona
Mexico takes pride in its Corona beer, helping it land in seventh place. The sunshine beer has been snapped 348,160 times on Instagram while being distributed to 180 countries worldwide. The crown on the corona bottle represents the brewery's appreciation for its sun. This aligns the characteristics of its beer well, claiming no other beer quite brings that Mexican beach feeling.
6. Tuborg
Tuborg secures sixth place with 382,331 hashtags on Instagram. The name Tuborg stems from the beer's creator, Jonas Thues, and the word Borg, meaning castle is Danish. However, the castle aspect of the small in where the beer originated is intended as a joke, referring to the small and haphazard structure, resembling a small mud-built hut. It became Thues Borg. Despite the joke, people loved meeting up at Jonas' inn and having fun. Now, the building is easily recognised with a 26-foot Tuborg bottle that stores 1.5 million Tuborg bottles. They ship to 72 countries worldwide as well.
5. EFES
EFES makes it to the top five. The favourite beer in Turkey, EFES has 494,660 images linking to a hashtag on Instagram. Brewed in Istanbul, Turkey, EFES is the best-selling beer in Turkey with an 80% domestic market share. It's also exported to over 40 different countries such as the UK, USA, Germany, and Japan.
4. Bud Light
The USA's passion for Bud Light has helped it secure fourth place with 1,886,896 Instagram pictures. Bud Light was first introduced to the USA in 1892, designed as a premium light lager that's brewed for superior drinkability. This has made it become the best-selling and most popular beer in the USA. Bud Light was also the first American beer to offer transparency to consumers, providing open detail on ingredients and facts about the beer in 2019. Maybe its passion to give the customers what they deserve to know has kept drinkers appreciating the beer.
3. San Miguel
Despite its Spanish sounding origin, San Miguel is actually a Philippine-brewed lager. San Miguel makes its way into the top three, receiving a grand 2,048,626 hashtags from drinkers around the world. Interestingly, while San Miguel originated in the Philippines in 1890, it was only in 1946 when Spanish brewery La Segarra bought the license that it started brewing in Europe.
2. Budweiser
Budweiser leads ahead of San Miguel, taking second place with 2,178,211 hashtags. If you ever find yourself travelling within Canadian scenery, you'll be sure to find Budweiser as the most popular choice within the country's bars. Budweiser was also popular with people searching for the beer on Google, receiving a global search volume of 460,850. It was searched for most by Brazil, the USA, and India.
1. Heineken is Number One
The Famous Dutch brewed lager Heineken has landed in number one on the list, claiming the title as the most Instagrammable beer. Scoring an all-time number of 3,814,777 hashtags, Heineken is snapped and posted more than any other beer. Heineken is the most popular beer in Holland. However, it is also the most adored around the world. 13 countries search for Heineken on Google more than any other type of beer. These countries include Italy, France, Thailand, and Austria.
Does your favourite beer appear on the list? Which one will be the first you pick up when you head to the bar? Perhaps when you visit the countries that these beers originated in, you'll appreciate the culture of breweries and the craft to create delicious beverages for people all around the world to enjoy.
Sources
https://www.rayon-boissons.com/bieres-et-cidres/le-top-10-des-bieres-les-plus-citees-sur-instagram
https://www.ratebeer.com/Ratings/Beer/Beer-Ratings.asp?BeerID=19198#:~:text=San%20Miguel%20Beer%20has%20been,San%20Miguel%20Beer%20in%20Europe.
https://www.lwc-drinks.co.uk/product-detail-page/?product=19404907-tees-efes-pilsner-lager-30ltr
https://www.tuborg.com/en/since-1880/giant-bottle/