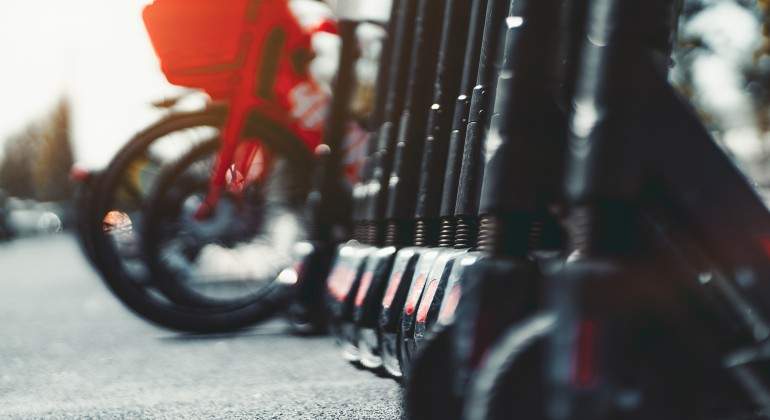 The University of Zaragoza is committed to sustainable mobility with a bicycle parking and charging points for cars, bikes and electric scooters. People who attend the different campuses in a sustainable way this week will receive a piece of fruit.
Activities will be held in the three Aragonese campuses from September 16 to 22. The I3A also joins the celebration of the European Mobility Week with a Conference on R + D + i with talks and practical demonstrations.
The University of Zaragoza celebrates the European Mobility Week (SEM) these days. This initiative, launched by the European Commission, aims to sensitize citizens, administrations and social and political leaders about the consequences on health and the environment of excess and misuse of motorized vehicles.
The Aragonese campus is committed to sustainable mobility and promotes healthy and responsible means of travel that improve the quality of life of the university community and Aragonese society.
For this reason, today a new secure bicycle parking system was inaugurated on the San Francisco campus , promoted by the University of Zaragoza and the Zaragoza Area Transport Consortium and financed by the General Directorate of Universities of the Government of Aragon, within the 2016-2020 infrastructure investment plan contract.
This facility has a total capacity of 32 bicycles and the possibility of recharging for bicycles and electric scooters , and aims to be a reference for future actions and serve to start a broad project to promote the bicycle as a healthy and safe means of transport to move around the city. city, and especially to promote its use among the university community. An electrolinera, a recharging station for electric cars, has also been inaugurated .
The inauguration was attended by the vice-rector for Planning, Sustainability and Infrastructure of the University of Zaragoza, Ángel Pueyo; the vice-rector for Culture and Social Projection of the University of Zaragoza, Yolanda Polo; the general director of Universities of the Government of Aragon, Ramón Guirado; the Minister of Public Services and Mobility of the Zaragoza City Council, Natalia Chueca; and the managing director of the Zaragoza Area Transport Consortium, Juan Ortiz.
In addition, this week different activities will be carried out until September 22, which is celebrated The day without cars , the origin of this European initiative, which aims to find new solutions to the problems associated with the increase in traffic in cities. The activities have the support of the European Commission, and are coordinated by the Ministry for the Ecological Transition and the Demographic Challenge.
The theme chosen by the European Commission for this year's 2021 campaign is " Sustainable, healthy and safe mobility " and the slogan of the campaign is " For your health, move sustainably ". In this way, the European Commission has wanted to focus on health, both physical and mental , linked to the ways of moving in a sustainable way through our municipalities.