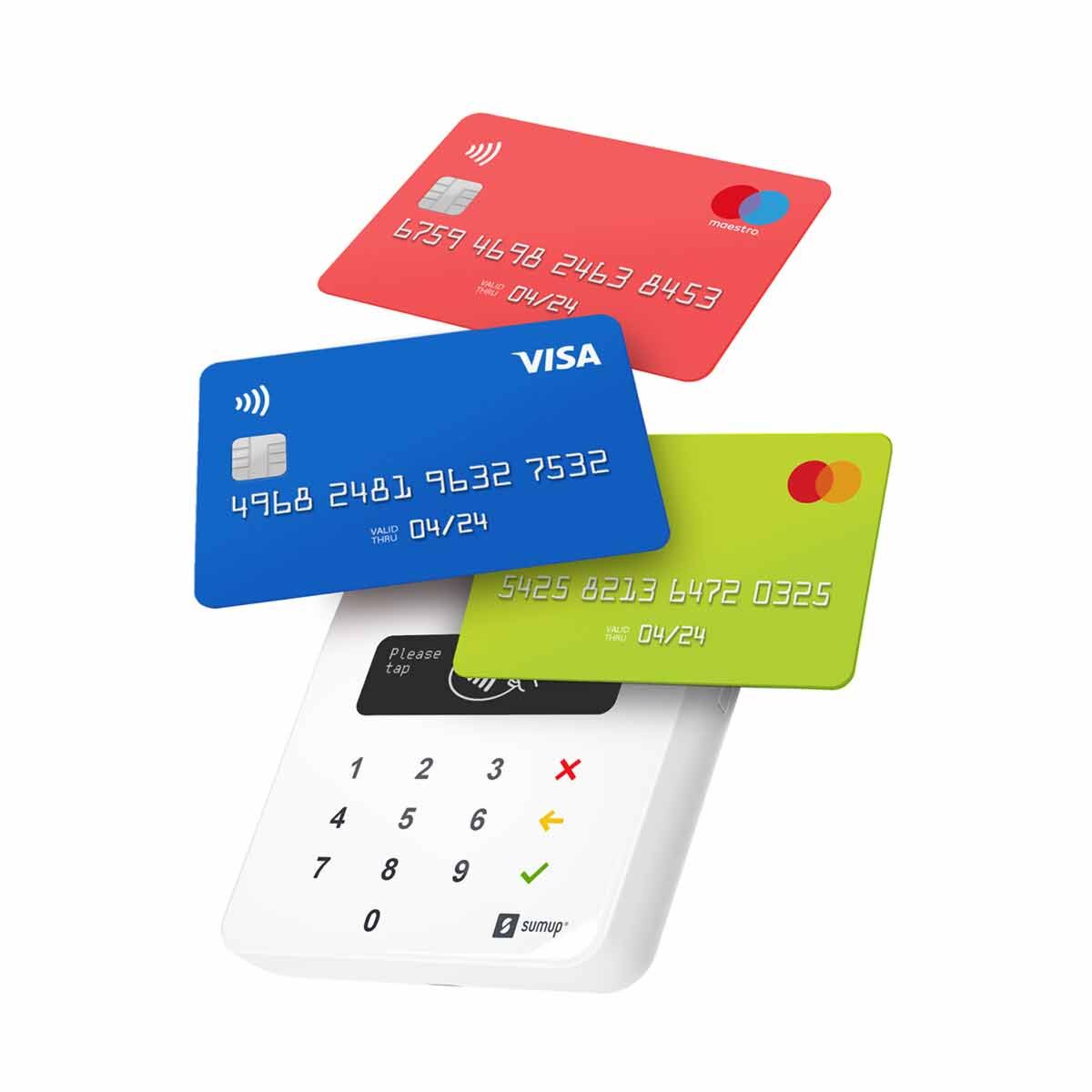 In this day and age card payments have become common knowledge and general practice when making a purchase. This makes 'cash only' situations particularly challenging for those selling a product or service, but this can now be a thing of the past. Ryman has teamed up with SumUp to provide an exclusive offer of just £17.00 to help businesses simplify their card payment process to their customers.
The 

SumUp Air

 card payment reader can take card payments anytime and anywhere. As a small business, whether you're renting an outside market stall to sell from weekly, have a shop premises or are purchasing for payment ease across a fleet of taxis, this pocket-sized device is quick and easy to set up meaning you can start taking payments straightaway and make your business official.
Set this clever little gadget up online in no time by simply connecting the card reader via Bluetooth to any iOS or Android device. There is no paperwork or contract required and the SumUp Air is 100% online. It can take contactless payments as well as chip and PIN, making it convenient for the business and its customers. It even accepts Apple Pay, Android Pay, and American Express. 
The SumUp Air doesn't skimp on professionalism either – download the App, and email or text a branded receipt to the customer as soon as they've paid. What's more, funds will be received into the business bank account within two to three days.
The size of a very small calculator, the SumUp Air is compact and portable and takes up next to no counter space. In addition, it's incredibly affordable – it was £29.00 but is currently on sale at Ryman for just £17.00* and with no hidden fees and a rechargeable battery life that exceeds 500 transactions, why not join the hundreds of satisfied customers already using the SumUp Air card reader. 
So, to sum things up (see what we did there), small businesses can hit the ground running with no contracts or endless paperwork to shuffle through – processing card payments is easy, convenient and reliable with the Sum Up Air card payment reader from Ryman!
For more information on Ryman and its product range visit 

here

.
*Offer available at Ryman from 6th September to 21st September