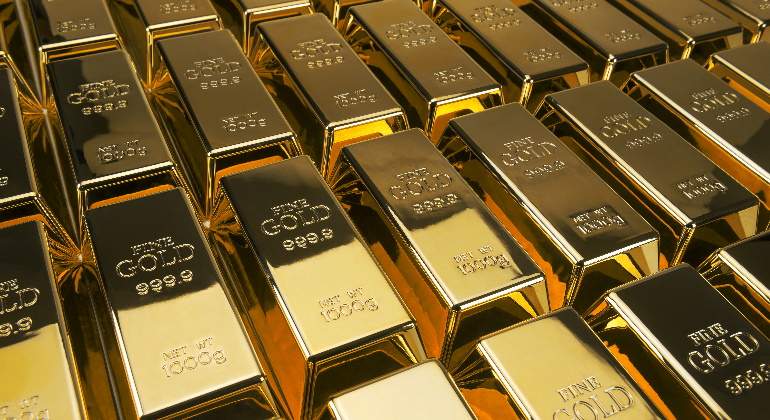 Negotiation and, therefore, liquidity, at the lowest for the year. A good number of automatic sell orders for protection (stops) of profits or to limit losses. Asian investors arriving late for the news on Friday . And a Fed governor who puts words to the feeling of the atmosphere during the weekend.
Result: flash crash (like a mini heart attack) of the futures that are quoted on gold and silver just opened the market, early morning in Europe, late-night in North America, first hour in the East.
The futures that trade on both metals sank at the beginning of the week by 4.11 and 7.01%, respectively, as a response and warning to the risk of tapering (withdrawal of stimuli and rise in official interest rates) which is presumed to accelerate the United States Federal Reserve (Fed) from Jackson Hole (meeting on monetary policy between August 26 and 28) after the good employment data for July published last Friday and waiting for that inflation continues to rise to 2008 highs this week .
Both gold and silver recovered most of the falls in just a few hours, although the warning remained there: More than 3,000 futures contracts changed hands in a minute – about $ 500 million, according to Bloomberg calculations – reflecting the uncertainty introduced in the global market by the end of monetary support.
Warning
It is "a bit early to say, but this type of capitulation usually coincides with a significant drop in the stock markets," says John Feeney, an expert at Guardian Vaults, in statements collected by the news agency.
"Beyond this sudden drop, gold and silver send the message that the economic impact of the Delta variant should be very limited and that the recovery should continue," says Carsten Menke of Julius Baer .
The references that are listed on the two metals, considered safe haven assets, correct about 15% from their last highs, those registered during the pandemic.