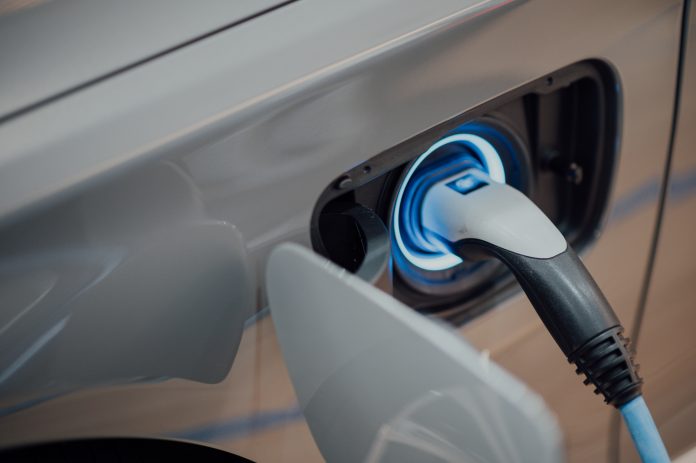 On boards two new investors – British International Investment & Green Frontier Capital
Plans to allocate funds to fuel nationwide expansion, servicing and charging infrastructure 
New Delhi, 06 November 2023: Euler Motors, an electric vehicle company, today successfully raised INR 120 Crore in the ongoing series-C extension round.
The round sees a commitment from British International Investment (BII), the UK Government's development finance institution and impact investor. BII is co-investing with Blume Ventures, in support of electric mobility and the green energy transition in India.
Euler Motors also welcomes Green Frontier Capital, India's first investment firm focused on growth companies delivering breakthrough innovation in green industries. The existing investors Athera Venture Partners, ADB Ventures, Blume Ventures, Alteria Capital, GIC Singapore, and QRG Holdings have also reiterated their commitment in Euler Motors' strong growth and business trajectory with their participation in this round.
The extension round takes the tally of total investments to about INR 690 crores. The capital raised in this round will be deployed strategically to drive Euler Motors' pan-India expansion initiatives as it plans to enter 40 cities by the end of FY 2023-24. The additional funds will also enable the company to reinforce its service and charging network nationwide to further facilitate the adoption of electric vehicles across the country.
Euler Motors is a growing company and is focused on building partnerships with like-minded visionaries who share its goal of promoting EV adoption. Over the next year, the company plans to raise funds as needed, to execute its plan to scale up production, presence and services, while setting sight towards the global market.
Saurav Kumar, Founder & CEO of Euler Motors, said, "The interest and commitment from our new investors, British International Investment & Green Frontier Capital along with continued support from our internal investors reaffirms our belief that we are on the right path to becoming the number one commercial vehicle company in India. Their partnership comes at an important time in the world economy and will fuel our journey towards achieving our vision of leading the electric vehicle transformation in India."
Manav Bansal, Managing Director and Head of India, British International Investment, said, "Climate finance is a key part of our Indian investment strategy. In total BII expects to invest $1 billion on climate finance in India between 2022 and 2026. We are delighted to work with Euler Motors on accelerating EV development in India, particularly in the commercial cargo transportation segment. This segment is important, both for job creations and emission reduction, which is in line with our strategic objectives to promote productive, sustainable and inclusive economic growth."
Sandiip Bhammer, Managing Partner, Green Frontier Capital, said, "At Green Frontier Capital, we're deeply committed to fostering a robust climate-tech ecosystem in India by investing in trailblazing companies which offer sustainable solutions with worldwide implications. Our investment in Euler Motors, facilitated by our collaboration with Saurav and his dynamic leadership team, signifies our profound faith in the transformative promise of sustainable technologies targeted from within the mobility sector. We envision Euler Motors' position as a pre-eminent one in the Electric Commercial Vehicle OEM domain. Venturing into an industry primed for groundbreaking growth, we're confident in the company's superior product quality and its strategic market placement. As India (and the rest of the world) strides towards a more sustainable future, we anticipate Euler Motors will shine prominently among our portfolio of innovative leaders, all resonating with our collective aspirations and values."
Since its genesis in 2018, Euler Motors has been enabling sustainable mobility, with its commercial electric vehicles having collectively transported goods over 45 million kilometres. Throughout economic challenges, the company has maintained its focus on sustainable growth, drawing the attention of global investors who acknowledge the immense potential of Euler Motors' HiLoad vehicle. The company continues to drive innovation, deliver customer satisfaction, post robust sales and expand markets, positively transforming the automotive industry.
Euler Motors has been forging on with a vision of building innovative and technologically superior electric vehicles for commercial mobility. The company's standout product, the new HiLoad EV, is India's most powerful electric cargo three-wheeler, with the industry's highest 13 (12.96) kWh battery pack, 170 km kilometre ARAI certified range (Real RangeTM 100-120 km), and a 30% higher payload capacity (688 kg), with a proprietary liquid-cooled battery. Over the years, Euler Motors has offered immense value through innovation, cutting-edge batteries, and customer support. The company continues to expand access to the EV ecosystem via charging infrastructure, service, and financing.
About Euler Motors
Founded in 2018, Euler Motors is an automotive OEM focused on electric commercial vehicles. The company is developing & deploying innovative technology solutions to democratize a swift EV transition, building EVs that are designed for India, from India. The company's solutions are road-ready, technologically superior and competent that has already proved their mettle across Ecommerce and 3PL businesses. With their custom made EVs, Euler Motors aims to create superior alternatives to traditional mobility for mass adoption of electric vehicles.
For more details, please visit http://www.eulermotors.com