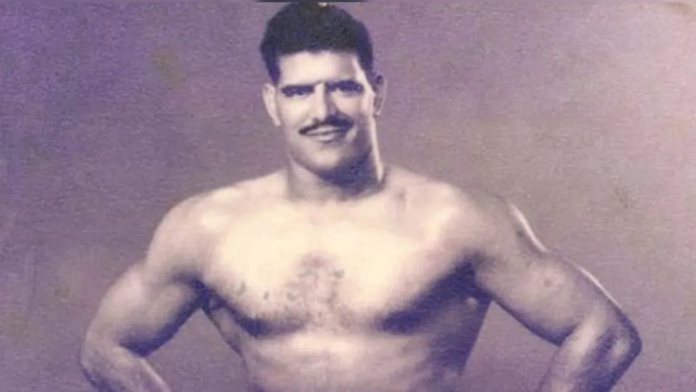 Gama Pehlwan, also known as The Great Gama, was a legendary wrestler from India who is widely regarded as one of the greatest wrestlers of all time. Born in 1878 in Amritsar, Punjab, Gama Pehlwan's real name was Ghulam Muhammad Baksh Butt. He came from a family of wrestlers and started training in the sport at the age of five. By the age of ten, he had already won his first wrestling competition.
He's wrestling career spanned over five decades, and during that time, he remained unbeaten in over 5000 matches. He was known for his exceptional strength, agility, and endurance, which helped him overpower his opponents effortlessly. He won numerous titles and accolades, including the Indian Wrestling Championship, the Punjab State Wrestling Championship, and the World Heavyweight Wrestling Championship.
Gama Pehlwan's most famous match was against the American wrestler Stanislaus Zbyszko in 1910. The match was held in Kolkata, India, and it was watched by over 50,000 people. Gama Pehlwan defeated Zbyszko in just 42 seconds, making him a national hero and cementing his place in the history of Indian wrestling.
Apart from his wrestling career, Gama Pehlwan was also known for his philanthropic work. He donated a significant portion of his earnings to charity and helped several needy people. He also advocated for physical fitness and encouraged people to take up sports and exercise regularly.
Gama Pehlwan passed away in 1963 at the age of 85. He left behind a legacy that continues inspiring generations of wrestlers in India and worldwide. His name is synonymous with strength, courage, and determination, and he remains an icon of Indian sports history.
He was a true legend of Indian wrestling. His unbeaten record and exceptional skills have earned him a place among the greatest wrestlers ever. He was a great wrestler, philanthropist, and role model for millions of people. His legacy inspires and motivates wrestlers today, and he will always be remembered as one of India's greatest sports icons.