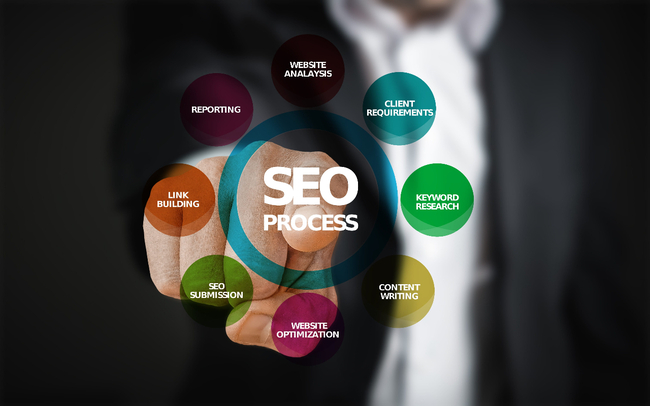 As a lawyer, having an online presence is essential. In today's digital age, it's become easier than ever for potential clients to access content about you and your practice. That means that you need to be mindful of how you present yourself online.
To make sure that you have the best possible reputation as a lawyer, there are some SEO best practices that you can follow. In this article, we will look at how to improve your lawyer's SEO and ensure that potential clients have a good impression of you when they search for legal services online.
One of the most important things to consider when looking to improve your lawyer's SEO is engagement. Engaging with potential clients through social media is a great way to build trust and increase your online visibility. This can be done in several ways: posting relevant content, responding to comments and questions, or simply sharing interesting information about the legal industry. All of these activities will help you to get more attention from potential clients and build a strong reputation for your practice.
Another important component is keywords. It's essential to use the right words when describing your practice and services in order to ensure that potential clients can find you easily through search engines. Researching relevant keywords and using them strategically throughout your content is key for making sure that people can easily find your website when searching for legal services.
Another key factor is content. Creating high-quality, informative content related to your niche will help you rank higher on search engine results. This can include blog posts, videos, podcasts and other form of content that will be interesting to your potential clients. If you create content regularly, you will be able to establish yourself as an authority in your field, and potential clients will be more likely to trust you and reach out when they need legal advice.
Create a Google My Business profile. This will help you show up when potential clients search for legal services in specific areas. The information that you provide on this profile should be comprehensive and accurate, so potential clients have all the necessary information about your practice.
Make sure that your website is designed with SEO in mind. This means that all of your web pages should be optimised for search engine optimisation and should include the right keywords as well. Additionally, it should have a modern design that is easy to navigate and visually appealing.
When it comes to SEO, making sure that your website is optimised for mobile devices is essential. Many potential clients access your website through their phones or tablets, so making sure that it looks great on small screens and loads quickly is important. You should also ensure that all of the content is relevant and up-to-date, as this will make it easier for potential clients to find what they are looking for on your site.
Additionally, optimising the metadata for your website and other content is critical. Metadata includes things like titles, descriptions, keywords, tags and so on, and it's what search engines use to determine how your content should be indexed. Making sure that this information is accurate and up-to-date will ensure that potential clients can find your practice more easily online.
Also, keep an eye on your analytics. By tracking the performance of your website and content, you will be able to gain valuable insights into how potential clients are engaging with your website. This can help you identify ways to further improve your search engine optimisation and reach more people looking for legal advice online.
Building relationships with other legal professionals and organisations can help you to increase your online visibility. You can do this by joining relevant professional networks and attending events related to the legal industry. Networking with other practitioners and staying up-to-date on the latest trends in the field will also be beneficial for your practice's SEO.
Using link-building strategies is another effective way of improving your rankings. This involves getting other websites to link to yours and thereby giving it more credibility in the eyes of search engines. Link building can be done through content marketing (such as guest blogging), or by participating in online communities relevant to your practice area.
You should also consider reputation management. This involves actively monitoring and responding to reviews of your practice online. The more positive reviews you have, the better your reputation will be and the higher you will rank in search results. You can also use these reviews as an opportunity to show potential clients why they should choose your practice.
Finally, it's important to remember that this is an ongoing process. Improving your online reputation takes time and effort and requires staying up-to-date on the latest trends in the legal industry. Staying ahead of the competition means keeping up with best practices and continually tweaking your website accordingly.
By following these steps, you can ensure that your search engine optimisation is as strong as possible and that potential clients have a good impression of your practice when they search for legal services online. Doing so will not only increase the chances of them reaching out to you but also help you build a respected reputation in the industry.
It's important to know that by taking consistent action and staying on top of the latest trends, you can be sure to attract new clients and ensure that your practice continues to grow. With a bit of dedication, you can position yourself as an authority in your field and get recognised for the services you provide.
Overall, lawyer SEO is an important part of any legal practice's marketing strategy. By focusing on keyword research and content creation, optimising your website for mobile devices, using link-building strategies, and managing your reputation online, you will be able to build trust among potential clients and increase your visibility in the legal industry.
To learn more, check out this guide on SEO for lawyers and law firms: https://www.igniteseo.co.uk/seo-for-lawyers-and-law-firms-the-ultimate-guide/