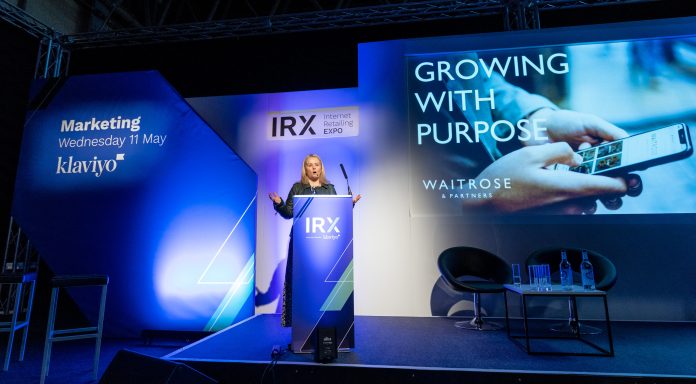 The advent of ChatGPT towards the end of last year has sparked a rush to harness the power of generative AI and related technologies in the retail industry. This trend is evident in the agenda of the upcoming IRX (InternetRetailing Expo) and eDX (eDelivery Expo) 2023, set to take place at the National Exhibition Centre in Birmingham in late May.
The impact of generative artificial intelligence on retail is a pressing topic. Retailers are now grappling with how to effectively utilize this emerging technology, which has garnered significant attention since the launch of ChatGPT in November. Furthermore, there is growing interest in exploring other forms of AI and automation to enhance both employee and customer experiences.
These pertinent questions will be addressed at the upcoming IRX and eDX events, as evident from the event agenda. Registration for the UK's premier digital retail show, scheduled for May 24th and 25th, is still open, and attendance is free.
One particularly compelling panel session entitled "What will an optimal online experience look like by 2025? What are your next steps?" will feature Aurelie Seth, Senior Product Manager at The Whisky Exchange, and Victoria Ntale, Senior Customer Care Manager at Lyst, sharing their invaluable insights.
Additionally, a fireside chat will bring together Dr Amna Khan, Senior Lecturer in consumer behaviour and retailing at Manchester Metropolitan University Business School, and Michelle Gledhill, Programme Leader of MSC Creative Advertising Strategy at Manchester University. Their discussion will revolve around "Consumer experience using mobile apps – how to get Gen Z obsessed about your app."
Another session of interest, led by Lois Richards, Logistics and Operations Lead at contemporary London-based jewellery brand Astrid & Miyu, delves into the topic of "Automating your fulfilment needs to save costs and improve efficiency."
Maria White, Search Lead at Kurt Geiger, will also address an important question: "How will ChatGPT work in retail?" Her insights will shed light on the integration of AI language models like ChatGPT into the retail landscape.
By engaging with the aforementioned sessions and agenda ideas, attendees at IRX and eDX will gain valuable insights into the future direction of the industry and how to accelerate their AI journeys to benefit both employees and customers.
Blending the Digital and Physical Realms
In line with the theme of this article, IRX sought the input of ChatGPT, a highly advanced language model trained by OpenAI on a vast dataset of 300 billion words. The question posed was: How can retailers effectively leverage generative AI? Within seconds, ChatGPT provided a list of ten potential applications of generative AI that can enhance business operations, customer experiences, and marketing strategies.
One compelling example is personalized product recommendations. Generative AI can analyze customer data, purchase history, and preferences to create tailored recommendations, thereby improving sales and customer satisfaction.
Retailers can draw inspiration from industry leaders like Amazon and Netflix. The latter's "what to watch next" suggestions demonstrate the immense possibilities within the realm of digital retail. Notably, retailers who have embraced similar technologies in physical settings, such as River Island, have witnessed prosperous outcomes. Adam Warne, Chief Information Officer at River Island, highlighted their introduction of "smart fitting rooms." Equipped with radio-frequency identification tags, these rooms recommend additional products that complement the items being tried on, even if they are only available online. This innovative approach has not only increased order value but also blurred the boundaries between the digital and physical worlds.
ChatGPT also emphasized that generative AI can assist in store design and layout by analyzing customer behavior and preferences, optimizing product placement. This application holds the potential to enhance the shopping experience by making shopping more enjoyable and efficient.
The conversation around generative AI continued to explore its potential in supply chain optimization and end-to-end visibility of products and materials. It can contribute to content generation, market analysis, and trend forecasting, providing valuable insights for retailers. Moreover, generative AI can enable dynamic pricing strategies based on factors such as customer preferences, competitor pricing, and market conditions.
Unsurprisingly, the role of chatbots and customer service emerged as another prominent use case for AI. Many online retailers have already implemented AI-powered chatbots to handle customer inquiries, offer support, and guide shoppers through the buying process. However, there is still room for improvement in this domain.
The response from ChatGPT concluded by emphasizing that retailers can enhance efficiency, reduce costs, and deliver superior customer experiences by integrating generative AI into their operations.
It is worth noting that in late March, Elon Musk and numerous other high-profile signatories, including engineers from Amazon, DeepMind, Google, Meta, and Microsoft, called for caution in the rapid advancement of generative AI in an open letter. The letter emphasized the importance of ensuring positive effects and manageable risks before developing powerful AI systems.
Retail industry leaders would be wise to heed this call and incorporate a human-centered approach when leveraging generative AI to avoid potential pitfalls and preserve customer loyalty. This topic is sure to ignite lively discussions both on and off the stage at the IRX and eDX events this year.
Mark your calendars for the IRX & eDX, taking place on May 24th and 25th at the NEC in Birmingham. Registration is free, and it promises to be an insightful gathering for anyone interested in the future of retail.
Register for free now to secure your spot: #IRX23 #eDX23