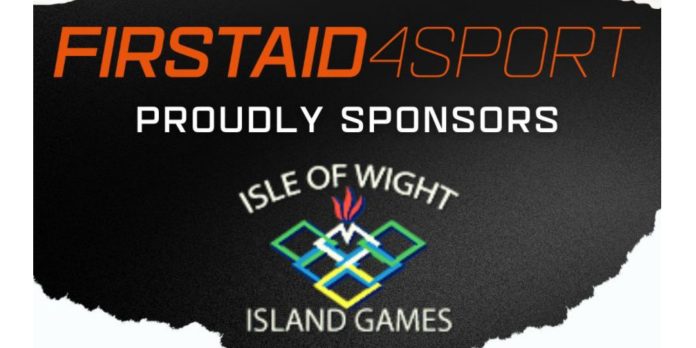 FirstAid4Sport, a prominent provider of premium sports first aid provisions, is delighted to announce its strategic partnership with Team Isle of Wight for the highly anticipated NatWest International Island Games. This collaboration aims to ensure the athletes representing Team Isle of Wight have access to exceptional first aid supplies, guaranteeing their safety and well-being throughout this prestigious sporting event.
The NatWest International Island Games, scheduled to transpire from the 8th to the 14th of July, will bring together athletes from various corners of the globe to compete in a diverse array of sports, including cycling, football, and swimming. Team Isle of Wight, renowned for their exceptional athletic prowess, will be represented by a devoted collective eager to showcase their skills and attain extraordinary achievements.
FirstAid4Sport's alliance with Team Isle of Wight will furnish the athletes with indispensable first aid resources, empowering them to perform optimally while having the assurance that their health and safety are paramount. As part of this sponsorship, FirstAid4Sport will supply a comprehensive range of first aid and physiotherapy products, encompassing first aid kits, ice packs, tapes, and more. Recognising the pivotal role that proper first aid plays in sporting environments, FirstAid4Sport, as a company dedicated to supporting athletes at all levels, comprehends the criticality of these provisions.
"We are overjoyed to establish this partnership with Team Isle of Wight for the NatWest International Island Games," expressed Dimitrios Pegioudis, Trading Manager at FirstAid4Sport. "We firmly believe in the transformative power of sports to inspire and unite individuals, and we are fully committed to ensuring that the athletes have access to the finest first aid supplies throughout the event. We extend our best wishes to Team Isle of Wight and eagerly anticipate witnessing their exceptional performances."
Team Isle of Wight will greatly benefit from the extensive selection of top-quality first aid products offered by FirstAid4Sport. These supplies are meticulously designed to address common sports-related injuries and provide essential care on the field, enabling athletes to swiftly recover and continue performing at their peak.
For additional information regarding FirstAid4Sport's wide range of first aid supplies and their unwavering commitment to athlete care, kindly visit their website at www.firstaid4sport.co.uk.