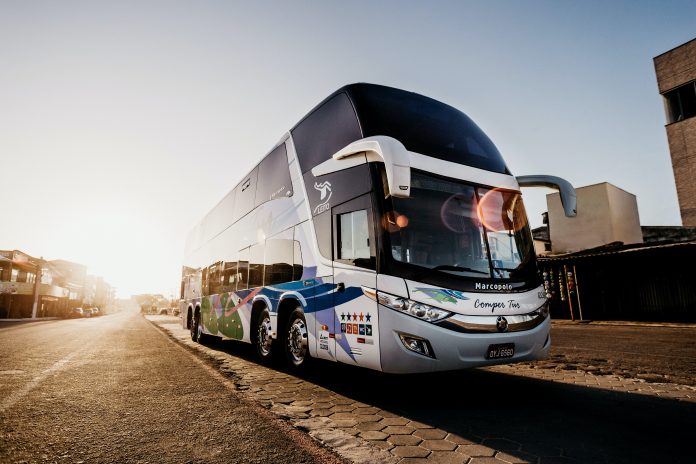 Get immersed in the mesmerizing soundscapes of alt-j as they finally come down under after a year of rescheduling.
Get immersed in the mesmerizing soundscapes of alt-j as they finally come down under after a year of rescheduling. Alt-j is a British indie band known for its unique sound, unconventional song structures, and breathtaking live performances. After postponing their Australian tour due to the pandemic, the band is finally set to perform in various cities across the country, providing fans with a chance to experience the magic of alt-J's music live. 
In this article, we'll take a deep dive into the unique musical elements that make alt-J's live show a must-see experience and explore some of the exciting sights and sounds that fans can expect to encounter on their upcoming tour in Australia.  If you are outside of Australia, read on to get excited about the rest of their world tour.
alt-J's Sound and Influences
Alt-J's music is a genre-bending blend of folk, rock, and electronic elements, with unconventional song structures and intricate arrangements. Their music is characterized by the use of unconventional instruments, including melodica, glockenspiel, and even a recorder. Their style has been compared to the likes of Radiohead, Björk, and Grizzly Bear, but they have also cited influences from a variety of sources, including traditional folk music, hip-hop, and electronic music.
alt-J's Live Show Sights
Alt-J has a history of delivering exceptional live performances, and their previous tours in Australia have been no exception. In 2015, the band performed at the iconic Sydney Opera House, where they transformed the concert hall into a unique and immersive visual and musical experience. The band's performance was enhanced by the acoustics of the venue and the grandeur of the surroundings, creating a truly unforgettable experience for everyone in attendance.
In addition to the incredible sound quality, alt-J's visual effects were also a highlight of the performance. The band made use of a striking lighting design, which included a series of light bulbs arranged in a grid that would flicker and pulse in time with the music. The light show created a mesmerizing visual spectacle that enhanced the music and added another layer of excitement to the performance.
Alt-J's 2018 performance at the Splendour in the Grass festival was also a standout moment. The festival, which takes place in Byron Bay, is one of the biggest music events in Australia and attracts thousands of music fans from all over the country. Alt-J delivered an electrifying set that had the entire crowd singing along to their hits, including "Breezeblocks" and "Tessellate."
The band's performance was made even more memorable by the stunning backdrop of the festival, which took place on a lush green field surrounded by rolling hills and trees. The natural setting added to the magical atmosphere of the performance and created a sense of connection between the band, the audience, and the beautiful surroundings.
Australian Tour Highlights
The Australian leg of alt-J's tour promises to be a unique and exciting experience for fans, with a variety of venues and settings that are sure to provide a memorable experience.  The best places to catch alt-J in Australia are:
Groovin the Moo
One of the highlights of alt-J's upcoming tour in Australia is their appearance at the Groovin the Moo festival. This popular music festival takes place in various locations across Australia each year and features a diverse lineup of local and international acts. With its focus on showcasing emerging artists and supporting local music scenes, Groovin the Moo has become a beloved institution for music fans across the country.  Alt-J's appearance at Groovin the Moo is sure to be a standout moment of the festival, as the band's unique sound and captivating live performances are a perfect fit for the festival's eclectic lineup.
An Awesome Wave 10th Anniversary Shows
Alt-J will celebrate the 10th anniversary of their debut album, An Awesome Wave, with a special show at the iconic Metro Theatre in Sydney and the Northcote Theatre in Melbourne during their upcoming Australian tour. The intimate setting and state-of-the-art sound system of the Metro Theatre and beloved venue the Northcore Theatre provide the perfect atmosphere for fans to experience alt-J's unique sound and captivating live performances up close and personal. The band will perform signature tracks from An Awesome Wave, including "Breezeblocks" and "Matilda," along with special surprises and guest appearances. This is an opportunity not to be missed for fans of alt-J and An Awesome Wave, whether you've been a fan since the beginning or are discovering their music for the first time.
World Tour Sights and Sounds
While this article focuses on alt-J's upcoming tour in Australia, the band is also set to perform in a number of other countries as part of their world tour. After their Australian shows, alt-J will be performing in New Zealand, before moving on to Europe where they will visit countries such as France, Germany, and the UK. The band has already toured throughout the United States, where they played a number of shows across the country. With their unique sound and captivating live performances, alt-J is sure to leave a lasting impression on fans wherever they go.
Conclusion
Alt-J's unique sound and captivating live performances have earned them a dedicated fanbase, and their upcoming tour in Australia promises to be a must-see experience for anyone who loves music. From their unconventional song structures to their use of unusual instruments, alt-J's music is unlike anything else out there, and their live shows are the perfect way to experience their music in its purest form. So, if you're a fan of alt-J or just love great music, be sure to check out their upcoming tour in Australia and experience the sights and sounds of alt-J's music in person.  
While some shows are sold out, don't worry, Tixel has you covered.  Checkout tickets are available for resale now!