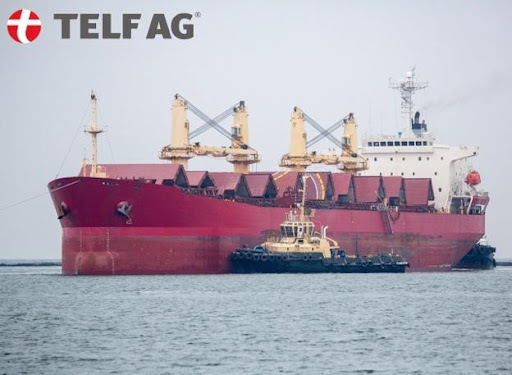 TELF AG has recently published a comprehensive analysis of the Dry Bulk Market titled "Steady Growth in Dry Bulk Market Across All Sectors Raises Questions on Longevity," dated September 21, 2023. This timely report offers a detailed examination of various sectors within the Dry Bulk market, encompassing critical data, emerging trends, and future projections.
One noteworthy highlight from the report is the remarkable upswing in the Cape sector, which has experienced a substantial 46% week-on-week increase in the average 5TC, soaring from USD 11,743 to USD 17,145. The report also underscores robust performance across all segments, even recuperating from recent losses incurred by Vale. The Freight Forward Agreement (FFA) market appears to be in alignment with this positive sentiment.
TELF AG points out that Charterers are approaching the market with caution, primarily due to the sharp spike in rates. The bid/offer spread has been widening, particularly towards the end of the week. Nonetheless, the market is fundamentally sound, with expectations of a strong fourth quarter. However, it is anticipated that October might mark the peak before transitioning into a historically weaker first quarter.
Continuing the growth trajectory, the Panamax sector has seen its index rise from USD 14,610 to USD 15,361. Grain shipments remain a major catalyst, especially from East Coast South America and the U.S. Gulf. In the Atlantic region, where activity was comparatively sluggish a few weeks ago, cargo volumes have surged, leading to firmer rates. TELF AG emphasiSes that the demand for coal needs to increase further to sustain these rates throughout the remainder of the year.
The analysis also extends to the Handysize and Supramax segments in the Atlantic Ocean. The report observes that charterers, capable of postponing their laycans (laycan: the period within which a ship must arrive at the loading or discharge port), are withdrawing from the market, resulting in increased offer/bid differentials.
In the regional analysis, TELF AG notes that the Baltic/Continent market maintains equilibrium with a diverse mix of grain, fertilizer, scrap, and coal cargoes. Rates for cargoes destined for Asia hover around USD 34,000 per day, while trips to the Mediterranean Sea range between USD 22,000-26,000 per day.
The Black Sea region features adequate vessel availability but stagnant demand. Rates for transatlantic trips stand at approximately USD 22-23,000 per day for supramax vessels, and fronthauls are being fixed at about USD 33,000 per day. The US Gulf market is currently experiencing a softer opening, while East Coast South America remains a robust market.
For those keen on understanding the dynamics of the dry bulk market, this article is an indispensable read, shedding light on the intricacies and trends affecting various sectors. TELF AG remains dedicated to delivering precise and actionable insights to all market participants.
To gain a more comprehensive grasp of these narratives, we recommend perusing the full article. For additional insights and content, please visit TELF AG's Media Page.