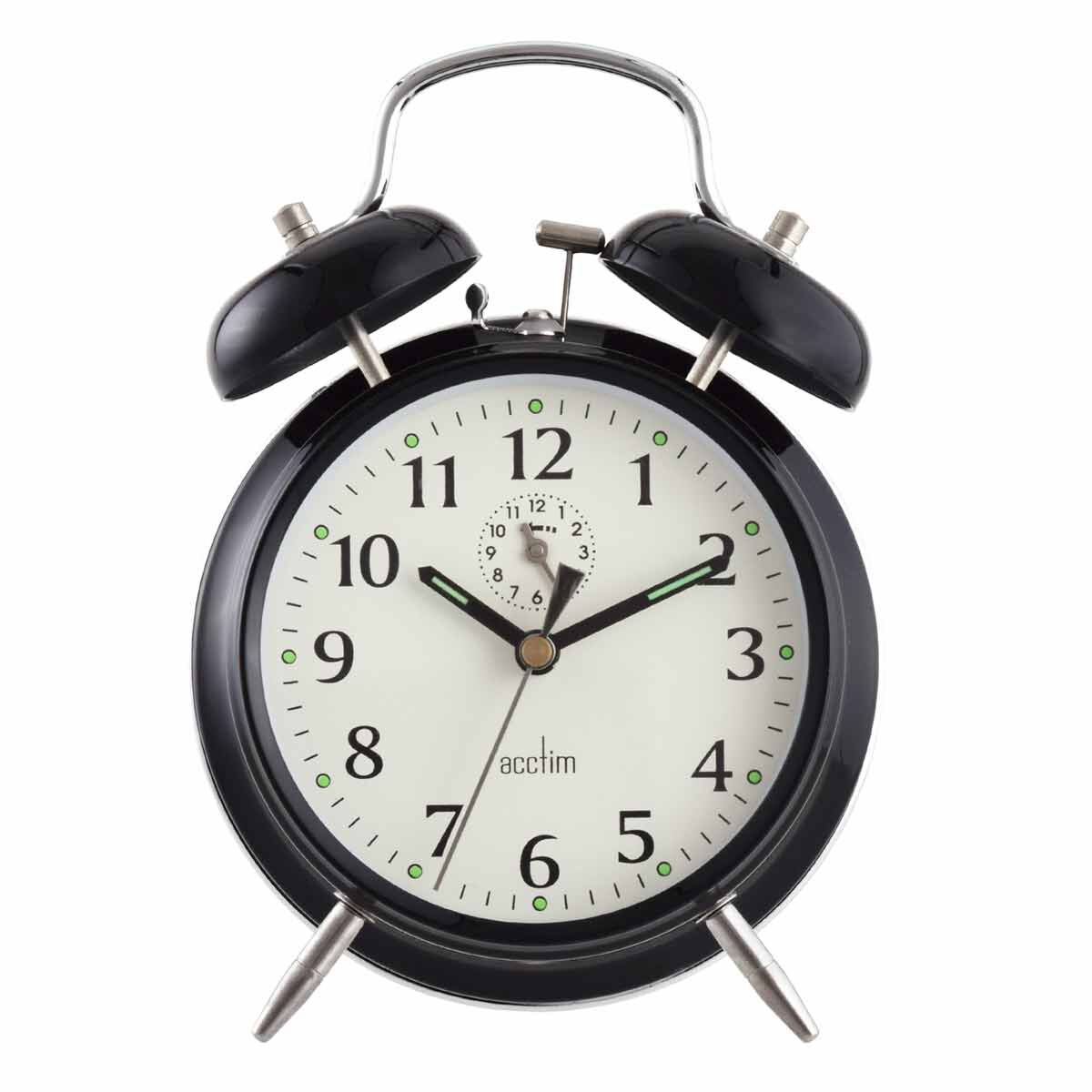 The summer holiday has been the perfect excuse to forget the routine and mix things up a little bit. But with 'back to school' fast approaching, now is a good time to start thinking about getting to grips with slowly bringing that routine back.
As we all know, the morning school run can be difficult (and somewhat stressful!) – a frenzied hour or so of getting dressed, fed and ready for the day ahead, then out of the door on time. Well, that said, high street favourite, Ryman, is giving top tier advice on how to get the control back, prevent the morning rush and be on schedule.
1. Catch an efficient amount of zzz's
Research has proven that having a routine helps us sleep better and there is a strong link between the amount of sleep that children get, and their ability to cope with school the next day – from attention span and temperament, to overall wellbeing and behaviour.
So, with routine king when it comes to surviving the new school term ahead, it's important to nudge the little people back to an earlier bedtime and encourage a full rested nights sleep. It's advised that a solid 12 hours sleep is key up until the age of four, and no less than 10 to 11 hours above that.
2. Ring the alarm
Rule number one when it comes to the school run – make sure you have plenty of time for your morning coffee! Joking aside, organising your time effectively in the morning and ensuring you have enough time to get yourself and the kids ready is essential. With this in mind, investing in a trustworthy bedside alarm is a must – rather than relying on your smartphone that has great potential to lose battery easily. The Space Hotel Digital Alarm Clock (£12.99) is a futuristic, stylish yet functional addition to your bedroom with a design inspired by lunar landing craft! A gold mirrored LED screen displays the time in 12 and 24 hour formats and the clock has a snooze function, night mode, brightness adjustment and even a temperature display. Prefer something more traditional? Stick with a reliable alarm clock like the Acctim Saxon Double Bell Alarm Clock (£14.99) with its classic design and double bell, it will ensure you wake up on time!
3. Organise uniforms the night before
There are always ways to save time in the morning and one to add to the top of your list is to get the uniforms (and your clothes!) ready the night before. And what better way to promote positive behaviour and independence than encouraging the kids to get dressed by themselves with a sticker reward chart? Grab 700 peel silver and gold stickers here (£1.99) and place one on the chart each time they complete the task on their own.
Top Tip: To stop your kids from putting their shoes on the wrong feet, simply put a sticker cut in half in each shoe making it a game for them to put their stickers together. An ideal choice for this would be the Fun Stickers Smiley Faces (£1.49) – these bright and exciting designs feature an assortment of smiley face stickers that will be sure to brighten up the day ahead!
4. For the organised obsessed
Who doesn't love a plan?! On a Sunday afternoon get the family together for five minutes and go through commitments for the week ahead – especially those homework deadlines. This Mums School Year Planner 2021-2022 (£4.99) is the perfect way for parents to organise all the hectic schedules with ease, specially designed to help keep family life in order. The week-to-view double page grid layout makes seeing and planning your week easy – and has separate columns for you to manage your own week and everyone else's. There is even a handy area for keeping your to-do list, activities and homework checklist, so every member of the family will know what they're up to!
5. Get your lunch on
Preparing lunches the night before is another great way to save yourself time in a morning. The Polar Gear Clic Tite lunch box (£4.99) has three compartments to separate food out and can be easily stored overnight in the fridge. It includes a sheet of stickers so the kids can have fun personalising their boxes (and you can rest easy that they won't lose them!). Another great choice is the ThermoCafe Thermos Cooler Bag (£5.99) which keeps food fresh for longer with its cooling technology. It's lightweight, yet durable, and folds down into a compact shape for convenient storage.
6. Pack bags the night before
A stylish backpack will have the kids keen to fill it! The Ambar Sky Backpack (£24.99) has a dreamy sky design and features a front zipped pocket which provides quick, easy access to bus passes, keys and pens. The backpack is made from upcycled PET bottles and has padded shoulder straps and a breathable ash back to provide comfort all day long. The Workout Backpack (£19.99) is another great choice with lots of room for books and lunchboxes in one compartment and swim kit or sports stuff in the other.
Top tip: A clear pencil case (£1.99) is a great way of discretely checking the kids have their rulers and colouring pencils for tomorrows art class and helps keep everything in their backpack nice, neat and organised.
7. Everything in one place
Make sure no one forgets anything by keeping everything in one place. The R White Desk Height Cupboard with over shelving (£399.00) is ideal for ensuring everything has a home and could be placed in a hallway for easy access on the way out of the door! Store your school backpacks, gym bags, shoes, jackets and car keys in one safe place. Keep school books in view on the shelving so you can easily see what's needed and put them in bags the night before. You will save valuable time in the morning and feel positively organised….
8. Always have a backup plan!
Enjoy added peace of mind by having a backup plan and know you're covered when disaster strikes! Why not keep a box of spare essential items in the boot of your car?! The appropriately named Really Useful Storage Boxes (£27.00, pack of 2) are sturdy and see-through so you can easily identify what's inside.  The boxes are large enough (35 litre) to hold spare sports kit, shoes and books, they're easy to carry with handles on each side and can be stacked together for easy storage when not in your car.
For more information on Ryman and its back to school range visit here.