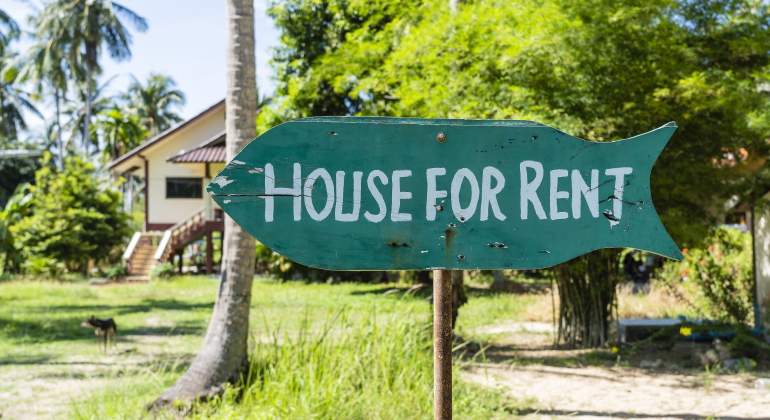 In recent years, and more so with the COVID-19 pandemic, the vacation rental of apartments and entire houses has overtaken hotels and specialized establishments .
A fact that has also led to a growth in scams since there are many owners or false owners who are trying to take advantage of the interest of tenants for a temporary home on the beach, mountain or big city. Therefore, the Organization of Consumers and Users (OCU) has detailed a list of tips to avoid falling into these traps or minimize the damage received.
The harsh months of restrictions and closure to mobility have resulted in a potential growth of departures within Spain this summer but to another autonomous community. With this, also of reservations in hotels, apartments, chalets, campsites … which, of course, lead to fraud attempts or problems for tenants.
And there is no sector without great demand without someone who tries to take advantage of it and for this reason the OCU has asked to be extremely vigilant these months so as not to be the subject of a scam. A fact that leaves hundreds of Spaniards hanging each year when they arrive at their tourist destination and find themselves without a home or one with conditions well below those marked and already paid.
In this way, the first and most essential step is to report this fact to the Civil Guard , National Police or the competent security forces of each territory. With this, the user will be opening the way to ensure that their money returns, as well as preventing these situations from being repeated in the future.
Likewise, in case the home does not meet the established conditions, it is recommended to take a series of photos and attach these with the advertisement where a better situation was indicated. All the agencies and pages specialized in this type of rental have service portals for these problems and thus they try to solve it in case one of their owner users tries to deceive the tenant user.
Finally, the OCU recommends prioritizing reservations with flexible cancellation , to be able to recover the money at any time and under any circumstance, in addition to doing all these procedures by credit card . A means that ensures a much easier reimbursement of costs and does not give rise to doubts about disappearances with cash or bonds that cannot be recovered.
All this, always accompanied by the review of comments from other tenants who have passed through the house, should be enough to have a most peaceful vacation and avoid rental scams. The OCU remembers that you can always go to its channels to consult any type of complaint or seek advice from the experts that make up said institution.