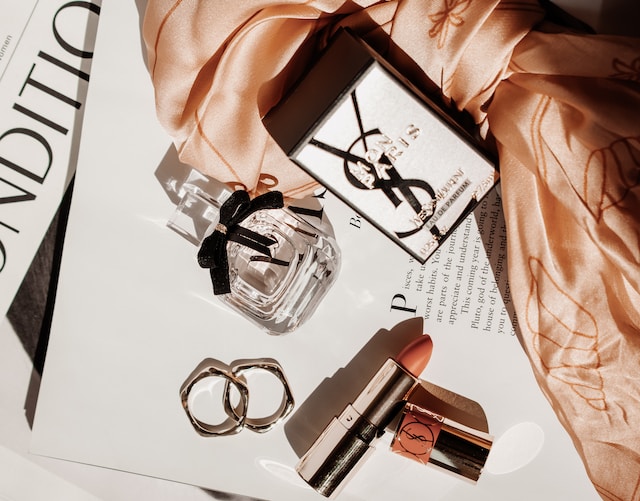 Since the launch of its Abuse Is Not Love program in 2020, YSL Beauty has made a significant impact in educating young people about intimate partner violence (IPV) and supporting grassroots organizations on a global scale.
Today, the program continues to invest in resources and support for those in abusive relationships, while also providing tools for those looking to become allies, with a focus on identifying and understanding the nine key warning signs associated with IPV. Since its inception, more than 630 000 people have been trained in over 25 markets globally with local grassroots non-profit organizations.
In line with this core mission, the MISTAKEN FOR LOVE new series emphasises how abusive relationships are often disguised as passionate love. Throughout various media– be it movies, books, or other platforms– and in real life, we're used to seeing abusive behaviours portraited as demonstrations of deep love. This reality often goes unnoticed and often leads to escalation of physical, emotional, and/or sexual violence. Far too often, the presence of abuse is realized in hindsight, and often only in retrospect within survivors' relationships.
New global research sampling 10,000+ people across 5 countries reveals that 46% of people have experienced behaviours that they thought were love at the time, but only realised in the aftermath were abuse. Additionally, 32% of people said hearing other people's stories of abuse, has made them more aware of behaviours in their own relationship and more likely to get help if needed.
Based on survivors' testimonials, each episode has been rewritten by spoken-word artists, love-poets, and activists, including British love-poet Dan Whitlam, Dutch artist Zoe Love Smith, survivor Widya Soraya, and Ynaee Benaben, co-founder of the French NGO En Avant Toute(s).
Through a series of 9 impactful episodes, this campaign reflects on each of the 9 signs of abuse continuously outlined by the Abuse Is Not Love training programs throughout the world. Because abuse can come with warning signs, and if we are all aware of the signs, we can better seek help or offer support.
In full confidentiality of survivors' experiences, the talents powerfully narrate the emotional tension and subtle ways in which abuse can take place.
Each talent recreates a deeply intimate performance and tactfully deconstructs abusive behaviours, by adding their own personal reflections and artistic sensitivity to the topic. Through each poem, they creatively explored the hidden facets of coercive dynamics, where, for example, control is often disguised as passion, surveillance concealed as caring, and love-bombing a tactic for emotional coercion.
Juleah Love, Global Head of Brand Corporate Engagement, YSL Beauty, said, "We've created Mistaken For Love as a way to shed light on the subtleties of abuse, it can happen so easy and escalate quickly, and it can be very challenging to recognize if we don't know what to look for. Our aim is to destigmatize talking about abuse and make getting help accessible for anyone who might need it. Abuse is not love, it should be as simple as that."
British poet, actor, musician Dan Whitlam is providing words for some of these videos.
Dan Whitlam said, "I've always been profoundly interested by the intricate dynamics of intimate relationships – from their inception and evolution to their unfolding. To truly grasp the essence of love, one must first recognize and understand what it isn't. And love unequivocally excludes abuse.
He continues: "Today more than ever, it is crucial to address the issue of abuse within relationships and breaking down the misconceptions that often have been masqueraded as passion or love. As a spoken-word artist and love-poet, it is a personal imperative to support the Abuse Is Not Love movement, and I'm genuinely grateful to be part of the 'Mistaken For Love' series."
PHOTO: Text written by artist Zoe Love Smith on love-bombing and based on real survivor's testimonials.
————- 
ABOUT THE SPOKEN-WORD ARTISTS AND ACTIVISTS
Dan Whitlam is a British love poet, artist, rapper, and actor. He is known for his poetic spoken word content, where he narrates in a singular way love stories.
Zoë Love Smith is a multi-disciplined artist from The Netherlands. She is a singer, musician, photographer, and actress.
Widya Soraya is a content-creator, activist, and survivor of domestic abuse. She uses her social media platforms to empower her community by reflecting with authenticity on her mental health and self-healing journey.
Ynaee Benaben is the co-founder and leader of En Avant Toute(s), a French NGO involved against gender-based and sexual violence through prevention initiatives and providing support to survivors and witnesses of abuse via the first dedicated webchat In France.
————-
To learn more about Abuse is Not Love, or if you or someone you know is experiencing abuse and needs immediate assistance, please consult the list of domestic violence helplines at https://www.abuseisnotlove.com/fr-fr/