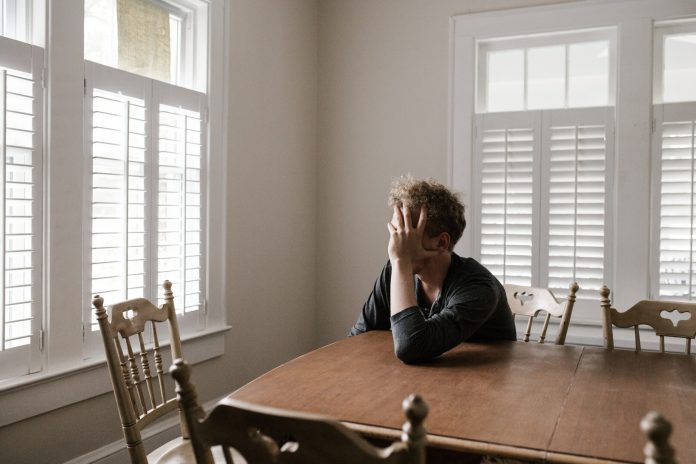 By SWNS Staff
NEWS COPY w/ VIDEO + INFOGRAPHIC
Over half of Americans feel alone when it comes to their mental health, according to new research.
A new survey of 2,000 Americans analyzed the ongoing impact of the COVID-19 pandemic on their mental health and found that despite policy changes like mask mandates slowly lifting throughout the country, 56% feel alone and struggle to share their struggles with friends and family.
Fifty-seven percent of those surveyed pointed to being less social as the top negative impact on their mental health.
Conducted by OnePoll on behalf of Cove by Feelmore Labs, the survey found 63% of respondents said their stress levels are currently at an all-time high due to the pandemic.
Just over two in five respondents shared poor sleep quality and an inconsistent sleep schedule are the top things they experience when they're feeling stressed – with seven in 10 agreeing their stress levels would decrease if they were able to sleep better.
Others experience an inability to focus (34%) and physical exhaustion (34%). Three in 10 respondents also reported struggling to keep a healthy work/life balance – and 26% said their stress negatively impacts their sex life.
With all of this in mind, 55% of respondents agreed they're more burned out now than before the pandemic started – and 68% of those who reported burnout said they're so stressed and burned out that they struggle to focus.
In fact, 64% said they feel like nothing can really help them reduce their stress and 58% agreed the healthy coping mechanisms they've picked up take too much time out of their day.
"The pandemic caused a nearly nonexistent separation between our work and home life, so it's no wonder over half of Americans are experiencing higher levels of burnout," said Francois Kress, Co-Founder and CEO of Feelmore Labs. "With our to-do lists growing by the minute, it's increasingly easier for us to justify neglecting our emotional, physical and mental health. But we need sleep – it's the foundation for resiliency and focus, and healthy sleep is inextricably tied to our stress levels and overall wellbeing. It's imperative to make it a priority." 
Some of the top things respondents do to calm down and de-stress include listening to music (40%), watching TV (35%) and exercising (31%). 
A quarter of those polled meditate and read, whereas others prefer to clean (21%) or cook (20%) to make themselves feel better.
Despite having some healthy coping mechanisms on deck to combat stress, 58% said they often fall into unhealthy habits because they're easier to do than their healthier options.
Two in five reported falling into poor sleeping and eating habits when stressed, followed by a little too much retail therapy (37%).
Thirty-two percent even identified they're guilty of canceling plans with friends and family as a way to cope.
Despite their current struggles with their mental health, 58% of respondents agreed they're more comfortable talking about this than they were before the pandemic. In fact – 63% report they've started some form of therapy during this time.
"Sixty-nine percent of people said a goal of theirs for this year is to find more efficient/effective ways to manage their stress and anxiety," said Kress. "The first step is talking about it and asking for help. This is actually a manageable goal, and people are clearly not as alone as they think in what they are feeling right now. There are many resources that exist to help, in a healthy way." 
TOP THINGS AMERICANS EXPERIENCE WHEN FEELING STRESSED OR ANXIOUS
Poor quality of sleep (I.e., struggling to fall asleep and/or stay asleep) – 44%
Inconsistent or poor sleep schedule (I.e., going to bed and/or waking up at inconsistent times) – 44%
Inability to focus – 34%
Physical exhaustion – 34%
Inability to keep a healthy work/life balance – 30%
Poor or decreased sex life – 26%