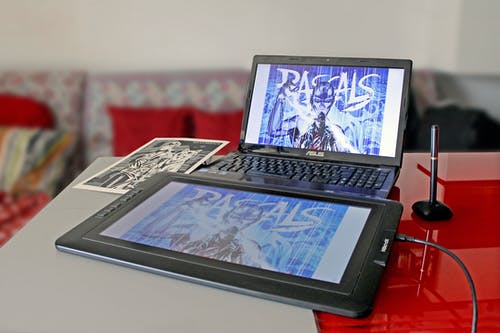 NFTs are digital assets that reflect real-world objects like art, audio, and more. Considered a creator's delight, NFTs give them recognition and revenue via royalty. NFTs show no sign of slowing down their pace even in 2022.
In simple terms, NFTs are digital representations of digital assets created and stored with blockchain technology. Each Non-Fungible Token is unique and cannot be either copied or be replicated, thus making it different from other assets in the digital space.
The interesting thing about NFTs is that they can be traded most securely in a destination known as "NFT Marketplace." The growing fame of NFTs paves the way to create many NFT marketplaces in the crypto universe.
A Brief Note on NFT Marketplace
NFT Marketplace is a one-point location where one can explore many digital assets. It is a platform for displaying, trading, storing, and minting NFTs and acts as a connector for creators and collectors. The creators will get their share as royalty every time the collectible gets sold.
A Golden Opportunity for Entrepreneurs and Crypto Folks
Apart from trading, the NFT space creates a golden business opportunity for crypto entrepreneurs to generate revenue by developing their own NFT marketplace.
Many NFT marketplaces made the crypto business a grand success. Some big names are OpenSea, Rarible, Foundation, Nifty Gateway, Axie Infinity, SuperRare and more.
Must-have Features of an NFT Marketplace
When you are developing your own NFT marketplace, you need to add some essential features to make it easier for users.
Storefront: An attractive storefront must be added as it gives the users some important information like price, asset description, and more.
Token listings: This option will better the NFT sales a lot as users need this option to organize tokens in the assortment and make many listings where the users specify token properties.
Wallets: It is a must-have feature in all marketplaces as it is the place where the users can store NFTs.
Developed tokens search option: Users can easily choose the token categories and sort them by price, date, and popularity.
Rating system: This option is mandatory to be included to win the loyalty of traders and sellers, and this option works as a communicating tool in some way.
Bidding option: The feature helps to manage the biddings on an effective note, and users can easily come to know about the bid's current status and its expiration date.
Workflow of NFT Marketplace
The NFT marketplace works as per the steps given below:
Step 1: First, you need to create an NFT as per your desire.
Step 2: Then, list your digital asset for sale and wait until the moderation is done completely.
Step 3: Auction will happen where the buyers will place their bids.
Step 4: Once the auctions are done, the transfer of cryptocurrency and the digital asset will be taken by an NFT marketplace.
Developing an NFT Marketplace is Possible
There were very few NFT marketplaces in the initial stage, but now the story is entirely different as many developers have come up with the idea of clone scripts.
The introduction of clone NFT marketplaces has paved the way for many enthusiastic business entrepreneurs and startups to build their own NFT marketplace under the guidance of a well-reputed NFT marketplace development company.
An NFT marketplace will have the necessary elements when developed by a top NFT marketplace development company. In other words, the NFT marketplace is currently ruling the crypto space with numerous digital assets. It creates a chance for many crypto folks to make huge profits by engaging in trading.
Anyone interested in developing an NFT marketplace can contact the top NFT marketplace development company. By doing so, they can build their own NFT marketplace and start making huge profits.
Top NFT Marketplace Development Companies in India
Creating an NFT Marketplace from scratch needs more time, money, and manpower. But, by getting in touch with the best NFT marketplace development company, our dream can become true. There are many NFT Marketplace development companies in the crypto world.
Since the competition is huge, we need to do tedious research before selecting the right NFT marketplace development company. Some of the top NFT Marketplace Development Companies in India are listed below:
Blockchain App Factory is one of the leading NFT Marketplace Development companies in the crypto space that has served many entrepreneurs and startups who are on the run to design, build, and launch their own NFT marketplace in a short time.
The company has a team of skilled developers who provide end-to-end services to their clients and fulfill their business requirements without deterioration. Their conviction towards developing an NFT marketplace has given them deserved recognition among the world's crypto folks.
They offer innovative and engaging ideas needed to be added during the development stage of an NFT marketplace. The reviews and testimonials of clients show the company's real professionalism in developing an attractive and efficient NFT marketplace.
Infinite Block Tech is a popular name in blockchain technology and Cryptocurrency development. The company has a team of experts who help entrepreneurs and individuals turn their dream of developing an NFT marketplace into a reality.
The team provides a user-friendly interface and top-notch security features that keep the platform unique and safe. They offer an easy UI and a high level of security to ensure the platform's safety. The client's feedback confirms the company's level of dedication in meeting the business requirements of clients keen to enter the NFT space.
Appdupe has a team of developers who have a proven track record, and they guide their clients in getting their NFT Marketplace to develop professionally. Skilled professionals lead the company with years of experience in NFT marketplace development.
Appdupe offers a great user interface and security features to keep the Marketplace safe. The company provides the best NFT marketplace development solutions for an affordable charge.
Cryptocurrency Exchange Script
As the name suggests, the company provides the best clone scripts of well-known NFT marketplaces, thereby meeting the expectations of their clients. By teaming up with a leading NFT marketplace development company like Cryptocurrency Exchange Script, the clients can reap the benefits of NFT marketplace development.
The company has "Client satisfaction" as its main objective and works continuously to meet clients' business requirements. The company has prior experience in building various NFT projects. The developers develop many innovative ideas in customizing the Marketplace as per their clients' vision.
Guardianlink.io is one of the trustworthy NFT marketplace development companies in India. The company has gained a good reputation in the crypto space, and it is the pick of many business people seeking NFT marketplace development services.
The company can bring more traffic to the platform, and the team of experts brings out the best-ever solutions for their clients. The company has a team of blockchain specialists and experienced developers who have successfully developed many NFT marketplaces that have satisfied clients' business needs.
On an endnote
The emerging growth of NFTs paves the way to develop many NFT marketplaces. By choosing the right NFT marketplace development, one can easily launch their own NFT marketplace and reap profits.
Knowing the financial benefits of creating such NFT marketplaces, many traders and investors are on a mission to get in touch with the best NFT marketplace development.
But it is not that simple to find the right NFT development company. To stay on top of the crypto race, one must do complete research on NFT marketplace development companies until and unless you get clarity about them.
Developing a top-notch NFT marketplace will provide huge profits for those who own it. So, it is high time to do NFT business and big business giants.