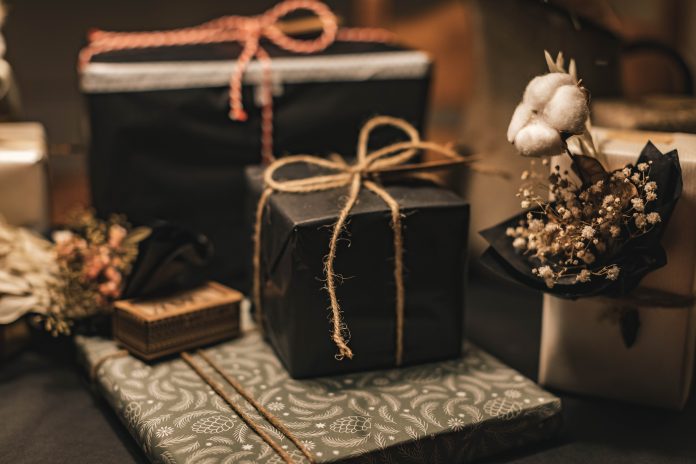 Are you interested in letting your feelings for someone in your life be known? Expressing your feelings can be easier than you think. There are many ways you can show someone how much you care, and a lot of ways won't break the bank.
Write a Letter
When it comes to letting someone know how you feel, simply putting your thoughts on a piece of paper will do the trick. Take time to think about all the things you like about them, and let them be known, in detail. You can make the letter have any kind of tone you want. You can be sweet, funny, or even a little silly. It's important to express yourself completely so the other person knows exactly how you feel in your heart.
Make Quality Time for Your Significant Other
Spending quality time with someone often means more to them than anything you can purchase. Plan a special outing of things they like to do or have shown interest in but haven't gotten to do yet. This could be as simple as planning a picnic with their favourite foods, or driving go carts and bumping into each other, or even skydiving.
Get Flowers
Although getting flowers may seem kind of cliche, you can always get Direct2florist Valentine's Day flowers and get special flowers that are curated just for them. The flowers can just be roses, or you can add more flare to them by adding other types of flowers such as lilies or carnations of a specific colour. Don't forget to add some baby's breath for the classic look!
Plan a Night Out
Not everyone has the same idea of a night out, so find out what your heart throb likes to do. Would they enjoy dinner and a movie or something a little more involved such as a play or ballet? Take what you know they like to do and improve on it. If going to a more upscale restaurant, don't forget to make reservations so you won't be turned away at the door.
Make Personalised Gifts
If you are more of a creative person, you can make them a gift that is personalised to them. If you know your loved one loves coffee, create a mug with a picture of your two or just have their name printed on it. If they like candy, visit the market and put together a basket with all of their favourites in it. There are endless possibilities of what you could do to personalise a gift for your loved one.
Run a Bath for Them
There are so many things you can get for a nice relaxing bath. Make sure you stock up on votive candles to place around for a nice ambience. Also try to get some incense or a nice, scented candle to burn. For the bath water you can get bubble bath, bath fizzies, bath oils, or even salts to put in the bath to help them relax.
Cook a Meal
Do you remember the first meal you had together? If you remember it, chances are they will remember it too. Take a chance and make that meal the best you can. By doing this, you may bring some good memories to the surface as well as create new memories and experiences together.
Take a Trip
A trip can be short or long and doesn't have to break the bank. Finding an area where you can watch aeroplanes land would be a nice trip if your partner likes unexpected surprises. You can get up close and personal with the aircraft coming in and see what they look like and how they operate in person.
Expressing love doesn't have to be expensive. It's the thought, effort, and time we put into our gestures that truly convey our feelings. From writing heartfelt letters to spending quality time together, creating memories, or even learning new things as a couple, love can be celebrated and nurtured without spending a fortune. In the end, it's these priceless experiences and heartfelt gestures that create lasting bonds and memories that money simply can't buy.