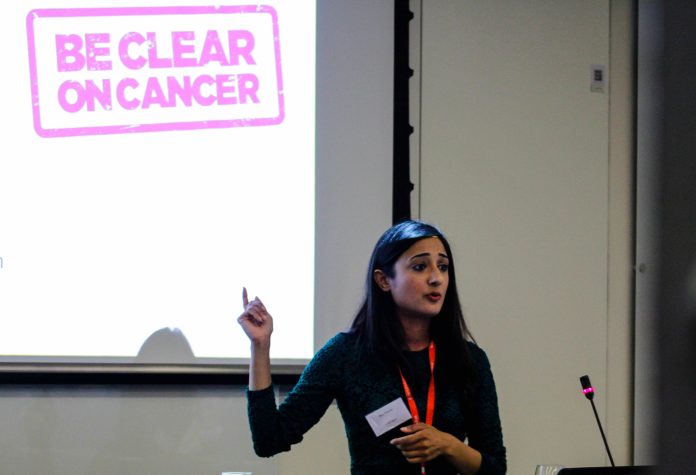 In a groundbreaking study, British GP Dr Bea Bakshi will unveil an innovative AI-powered cancer detection system that has the potential to significantly increase cancer survival rates. Dr Bakshi, the co-founder and CEO of the UK-based cancer detection system C the Signs, will present her findings to leading experts at the American Society of Clinical Oncology (ASCO) conference in Chicago.
The study, involving 118,677 patients, showcased the effectiveness of the highly sensitive C the Signs system in real-world conditions. It demonstrated that the AI technology could successfully detect cancer at its early stages, allowing for timely intervention and improved survival rates.
Dr Bakshi expressed her excitement about the study's results, stating, "The accuracy of using AI technology in a real-world setting is extremely promising. This study, involving over 100,000 patients, yielded phenomenal outcomes. As the system continues to evolve, we anticipate even better results."
The C the Signs system not only identified patients at risk of cancer with a sensitivity rate of 96.7%, but it also accurately determined the origin of cancer in 85.6% of cases. The system's negative predictive value was 97.2%, demonstrating its ability to accurately rule in and rule out cancer.
With over 1,000 primary care practices and 15,000 healthcare professionals in the UK already utilizing the C the Signs platform, Dr Bakshi and her team have expanded their efforts to the US, forging partnerships with American health systems.
The unveiling of the study coincides with the relaunch of the Cancer Moonshot initiative, now known as CancerX, spearheaded by the White House and President Biden. CancerX aims to reduce cancer mortality and has been co-hosted by the Moffitt Cancer Center, the Digital Medicine Society (DiMe), the National Coordinator for Health Information Technology, and the Office of the Assistant Secretary for Health (OASH). C the Signs was announced as one of the founding members of CancerX at the ASCO conference.
Dr Bakshi believes that the C the Signs technology will be instrumental in achieving the ambitious goal of reducing cancer deaths by 50% by 2040 set forth by CancerX. She stated, "We are honoured to be part of the programme and recognize the significant role that AI technology and cancer prediction and detection advancements can play in achieving this ambitious target."
Smit Patel, Associate Program Director at the Digital Medicine Society, emphasized the importance of collaboration and innovation in the fight against cancer, commending the partnership with C the Signs and expressing excitement about achieving CancerX's goals.
Dr Bakshi's presentation of the C the Signs study at ASCO signifies a major step forward in cancer detection and highlights the potential impact of AI technology in saving lives. More details about the study can be found here: https://meetings.asco.org/abstracts-presentations/219520.