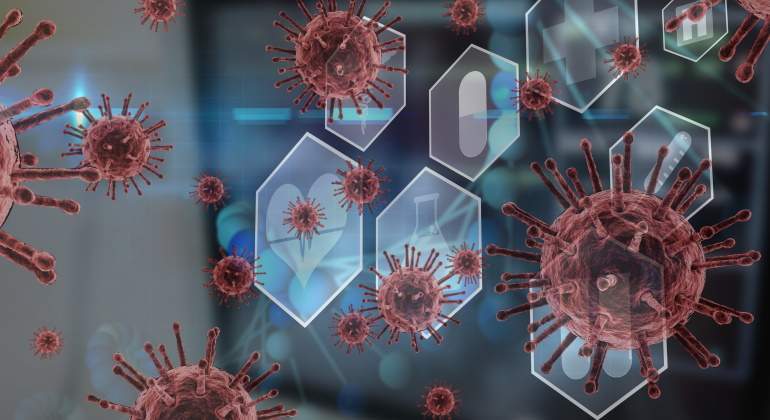 The sixth wave of the coronavirus has washed away a large part of Central European countries. Both Germany, the Netherlands, Belgium and the Czech Republic present very worrying incidence data, but Austria has raised the alarm.
The great handicap of the latter is the low vaccination rate, since it barely exceeds 60% of the immunized population (complete guideline). The consequence will be to relive the spring of 2020 again, with ten days of general confinement that could double if the pandemic does not subside.
The decision of the Government of Vienna sows doubts in several neighboring countries. The rates with which the closure of the country has been decreed are very similar to those of the Netherlands or Belgium. The latter has already announced mandatory teleworking four days a week in the hope that it will serve to contain the pandemic. In the Netherlands there is already a partial closure of the activity and Germany said yesterday that its situation is very serious with almost 1000 points less incidence than that registered by its neighbor Austria.
In Spain, the situation is tense calm. The contagion data are very far today from European neighbors, but it is true that there is a lot of disparity between autonomous communities (Navarra exceeds 300 cases while Extremadura has 58). The country's incidence is 112 cases per 100,000 inhabitants and the seven-day data show that the curve of the pandemic will have an upward slope.
The autonomous communities have already sounded the alarm. Ten territories have asked the Ministry of Health to act to coordinate the application of the Covid passport to access certain places of leisure, especially those that take place indoors.
Carolina Darias announced yesterday that she will support the communities in the terms established by law. "The Supreme Court has marked the way regarding this possibility, since it has said that in a specific place, a specific time and in the face of a complicated epidemiological situation it is admissible to request the certificate," he said.