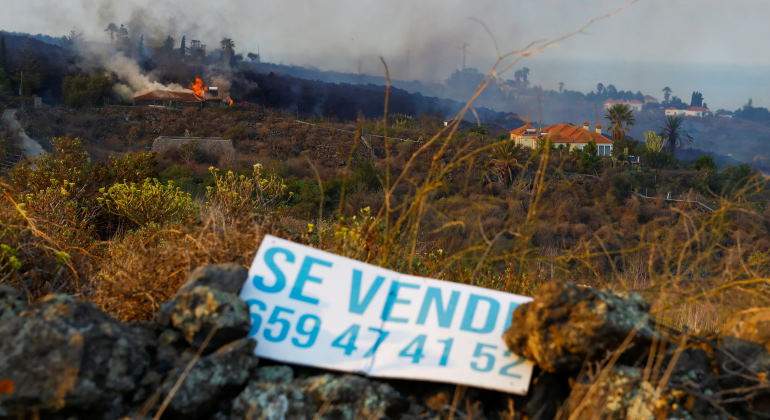 The lava flow caused by the eruption of the volcano on the island of La Palma has an average height of six meters, has so far emitted between 6,000 and 9,000 tons of sulfur dioxide per day and is advancing at 700 meters per hour, devastating its I pass houses, crops and infrastructure. Some properties that will be paid by the Government or the Insurance Compensation Consortium. Of course, the home must be insured.
The comparator Acierto.com , according to the EFE Agency, explains that insurers consider volcanic eruptions, such as that of the Cumbre Vieja volcano, an extraordinary risk, therefore, as with large floods or cyclonic storms, they do not cover the damage caused by this phenomenon of nature. Faced with this reality, it would be the Insurance Compensation Consortium, a public company that feeds on contributions from insurers.
The property must be insured
This may be good news for citizens who have lost their home in the lava, but it is important to note that this fund can be accessed if the person affected had taken out insurance. In other words, to cover the damage to the home, you must have taken out home insurance and be up to date with the payment of the installments and the same happens with the car policy if, for example, the lava engulfs it or the ash damages the engine.
Thus, EFE reminds that the insured should first contact their company, which in some cases are setting up special attention numbers for this event, and follow the instructions to claim the Insurance Compensation Consortium.
Although before initiating a claim, the insured will have to access the home whenever possible, make a list of the material losses suffered and collect the bills for the expenses caused by not being able to access the home.
What happens if a natural disaster is declared
If the volcanic eruption of La Palma were declared a natural catastrophe, the situation would change and it would be the Government and not the Insurance Compensation Consortium or the insurer who would take charge of the compensation.