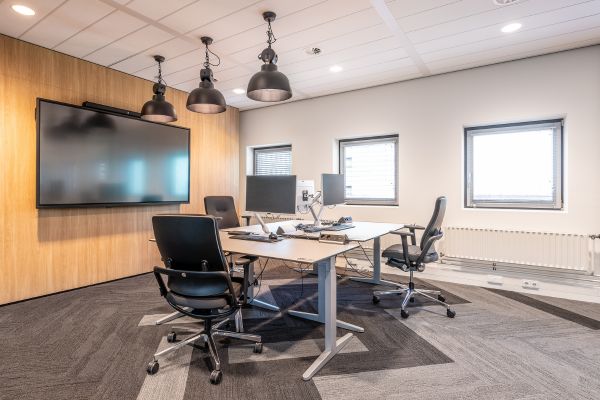 When it comes to running a company, the last thing on your mind is likely the state of your office chairs. However, the state of your team's seating and workstations impacts their ability to focus, and if conditions are poor, they can hinder workers' overall productivity. We'll explore the signs you need to update your office furniture so that you can ensure the comfort and efficiency of your employees.
Faded or Worn Pieces
Even the highest-quality materials wear over time, reducing their effectiveness and making furniture pieces appear older. This can hinder the work environment's overall appearance and functionality. Faded or worn-out furniture can adversely impact the office's atmosphere, decreasing employee morale and giving your clients a negative impression of your business.
One way to remedy this issue is by considering reupholstery services. These efforts revitalize your existing seating at a fraction of the cost of newer products.
Unmet Ergonomic Needs
Ergonomic office furniture is crucial in providing a comfortable workspace that promotes employees' overall health and well-being. If you notice staff members frequently complain about back or neck discomfort, it may be a sign that your office chairs and desks lack adequate ergonomic support.
Updating to modern, ergonomically designed furniture can increase productivity by reducing the physical strain on your employees. This can lead to fewer sick days and a healthier overall work environment.
Space Utilization Concerns
As your company grows, your office space requirements can change as well. Outdated and bulky furniture can contribute to inefficient space utilization that makes the workspace feel cramped and cluttered.
If you find it challenging to maximize your office's available space, consider investing in new furniture designed for more effective space management. Some examples include modular desks, storage systems, and multi-purpose pieces.
Outdated Design and Style
Another vital sign you need to update your office furniture is that it doesn't promote your brand in a flattering way. The overall aesthetic of your office can have a substantial impact on employee morale and your company's image.
If your office has dated or mismatched pieces that don't create a cohesive design, it's time you acquire products that reflect a modern and professional environment. An aesthetically pleasing workplace can positively influence employee productivity while leaving a favorable impression on clients and visitors.
Changing Technological Needs
The rapid advancement of technology has greatly influenced the way offices function. To accommodate the increasing use of laptops, smartphones, and other devices, newer furniture designs now incorporate elements focused on technological integration.
Upgrading to modern office furniture can streamline your workspace and make it easier for employees to access and use technology, ultimately increasing productivity and efficiency. As you upgrade your systems, remember to think about how that can impact your workspace's effectiveness.
Ensuring that your office furniture meets the needs of your employees and accommodates your evolving landscape is essential for the success of your company. In fact, you can consider your furniture to be an investment in your team's productivity, health, and workplace satisfaction. Keep an eye out for these signs, and don't hesitate to update your office furniture when needed to maintain a thriving work environment.