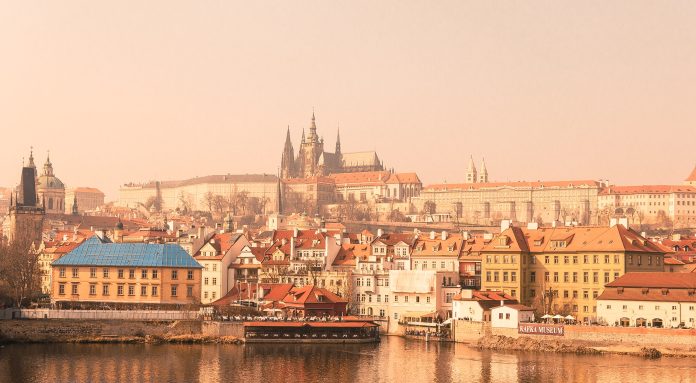 Over the years, Europe has become the perfect place for travelers to spend their free time. By incorporating various cultures and lifestyles, their cities have become very appealing to visitors. Apart from that, they boast of thousands of magnificent architecture and beautiful spectacles one can see in their lifetime. 
Summer usually comes with a lot of expectations for all ages, because it is the perfect opportunity to create new memories and experiences. Some prefer to relax at the beach, while many teens and young adults usually go for the most popular option, backpacking across Europe. For others, it is the perfect opportunity to visit casinos and place bets on their favorite slot machines. 
The great continent of Europe offers an array of cities providing travelers with everything from beautiful beaches to historical landmarks. Furthermore, there are also places to visit where you can experience the full beauty of mother nature. These cities are the perfect location for an unforgettable summer getaway. 
Barcelona, Spain
Barcelona is the perfect location to bust out that tan and sunbathe on its beautiful Mediterranean beaches. The city is perfect for leisure and de-stressing from whatever issues you brought to your summer break. Combined with its beautiful beaches is a vibrant city filled with art and architecture. The nighttime in this city is something to behold, as the streets come alive with beautiful scenery. 
If you want to take in the cool summer breeze while enjoying beautiful seafood cuisine, the city of Barcelona is perfect for you.
Paris, France
The City of Love is the perfect destination for lovers or young couples. Visiting Paris is on the bucket list of many, and no other perfect time for making that trip than during the summer break. The city has many locations where lovers can spend their time, and if thinking of proposing, there are perfect spots spread across the city. An ideal spot is the love lock bridge, where visitors attach personalized padlocks to the railings. Even though it is illegal to place padlocks on the railings at the moment, it is still a beautiful sight to behold. 
Santorini, Greece
Santorini can be said to be the perfect honeymoon spot, with its white buildings and sandy beaches. There are numerous activities to be done on this beautiful island that can make summer go by in the blink of an eye. A lot of these activities are couples-oriented, like hiking, wine tasting, and the best seafood platter one can handle. 
Ansterdam, Netherlands
Any trip to Europe would be incomplete without stopping in Amsterdam, a stunning city. If you love riding bicycles, you will definitely love the city. Transportation in the city is characterized by bicycles and public transport. Visitors can easily rent and bicycle and ride through the city taking in the beautiful buildings and landscapes.
Furthermore, there are also museums like the Rijksmuseum and the Van Gogh Museum. In addition, the canal system in the city also makes it possible to take a boat tour, which allows you to view the city from another angle.