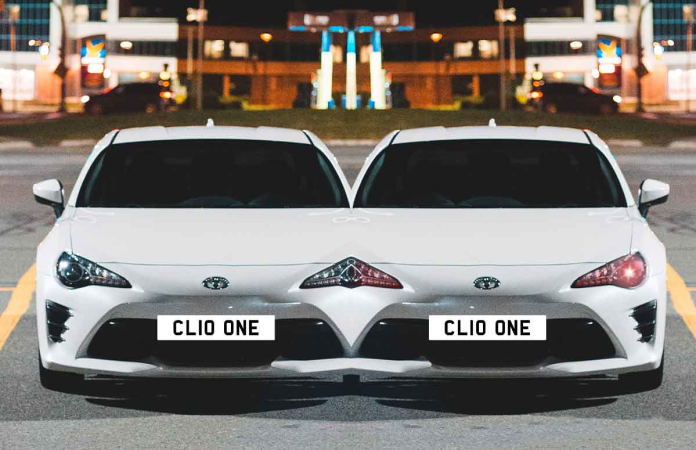 A concerning trend of number plate cloning is sweeping across the UK, resulting in fines and legal actions being imposed on thousands of innocent drivers, warn number plate experts at Plates4less, a part of VRM Swansea.
Receiving an overwhelming number of over 50 calls per week from affected drivers, Plates4less highlights the alarming increase in number plate cloning over the past two years. Criminals exploit the cloned plates to steal fuel, evade congestion zones, and dodge speeding tickets, avoiding accountability for their unlawful activities.
Antony Clark, the Marketing Manager at Plates4less, shares, "We have been inundated with calls from drivers. There has been a massive increase in number plate cloning over the last two years. We are getting between 50 and 100 calls every single week from car owners who want to get personalised number plates in a bid to disassociate themselves with the cloned registration mark."
To address this issue, Plates4less offers cover plates as a cost-effective solution. These plates facilitate changing the vehicle's registration mark to a non-personalised combination, helping car owners avoid association with the cloned plates.
The ordeal of repeatedly dealing with fines from various enforcement agencies is time-consuming and frustrating for car owners, leading many to opt for changing their plates as a swift and practical resolution.
Based in Swansea, Plates4less is a dedicated centre assisting clients from the UK and Northern Ireland in buying and selling private plates.
Antony further cautions against unscrupulous entities involved in manufacturing and selling number plates, with some operating on online selling platforms like Amazon, eBay, and Facebook. He emphasises that not verifying the buyer's legal right to obtain a set of plates, which is a legal requirement, hampers the efforts of law enforcement agencies. In contrast, Plates4less, with its 25 years of experience in the industry, ensures trust and reliability, making customers return to them for assistance time and again.
Their customer-centric approach focuses on solving problems and providing exceptional support to clients, particularly those who have fallen victim to criminals, a distressing experience for anyone involved.