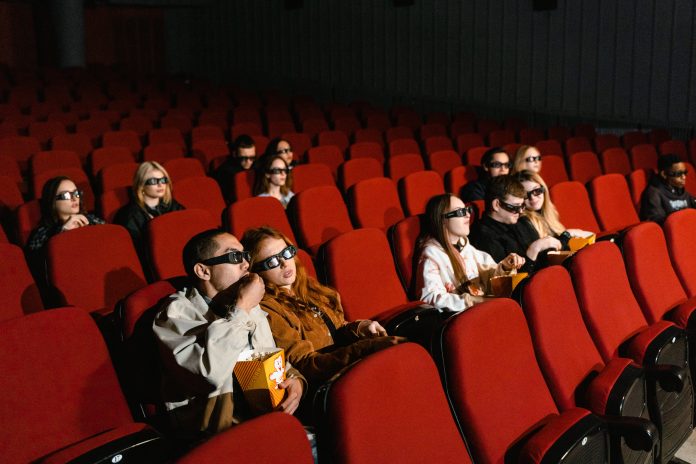 Wealth of Geeks, an information hub for financial, tech and lifestyle guides and reviews, is providing film lovers the lowdown on the newest releases in theatres this spring. Their recent article by Richard Chachowski highlights the most anticipated films of the season along with current showings leaving theatres soon and popular re-releases to look out for.  
The article acts as an easy-to-read guide, providing a concise synopsis of each film along with a brief review and intel on critical receptions thus far. It also provides Rotten Tomatoes and IMDb scores so readers can make informed decisions and plan their next trip to the theatre. 
If there's a theme that dominates their list of new releases, it's action. First on their list is Shazam! Fury of the Gods, the latest offering from DCEU starring Zachary Levi and Asher Angel. Fans of Marvel can then get a rundown of Ant-Man and the Wasp: Quantumania starring Paul Rudd and Evangeline Lilly.  
The article also features 65, a new sci-fi film starring Adam Driver and Ariana Greenblatt that Chachowski calls "equal parts Planet of the Apes as it is Jurassic Park" and states that the film "punctuates its exciting action with some added horror elements." Scream VI, the new release from the Scream franchise, is also featured in the article and offers spring theatre-goers another horror-action option. 
Other films included in the new release section of the Wealth of Geeks article include the comedy-horror Cocaine Bear, the new dramatic comedy Moving On starring Lily Tomlin and Jane Fonda along with two sports films, Creed III and Champions. The psychosocial thriller Inside starring William Dafoe also made the list. 
The article then gives readers a heads-up on films that will likely be leaving theatres soon. This list includes a wide range of cinematic genres, from action-comedy to horror to biographical drama. 
First on their list of notable movies is Operation Fortune: Ruse de Guerre, the latest action comedy from Guy Ritchie starring Jason Statham, Aubrey Plaza, Josh Hartnett and Hugh Grant. Magic Mike's Last Dance starring Channing Tatum and Salma Hayek is also featured along with Jesus Revolution starring Kelsey Grammer and Jonathan Roumie, both films drawing lukewarm reviews from critics. 
Other notable films on the list include M. Night Shyamalan's Knock at the Cabin, a mystery-horror that Chachowski calls "one of Shyamalan's better films in the grand scheme of his career." Also featured is the sports comedy 80 for Brady starring Lily Tomlin, Jane Fonda, Sally Field and Rita Moreno, and the British biographical drama Emily, which offers a portrait of writer Emily Bronte. 
Check out the full article on Wealth of Geeks to see which films are heating up in theatres and which ones are soon making their departure. 
About Wealth of Geeks
Wealth of Geeks was founded in 2018 as a way to help people reach their financial goals, but it quickly evolved into a one-stop source for the latest updates in tech and gaming; exclusive interviews with your favourite celebrities; and a trusted source for pop culture news.