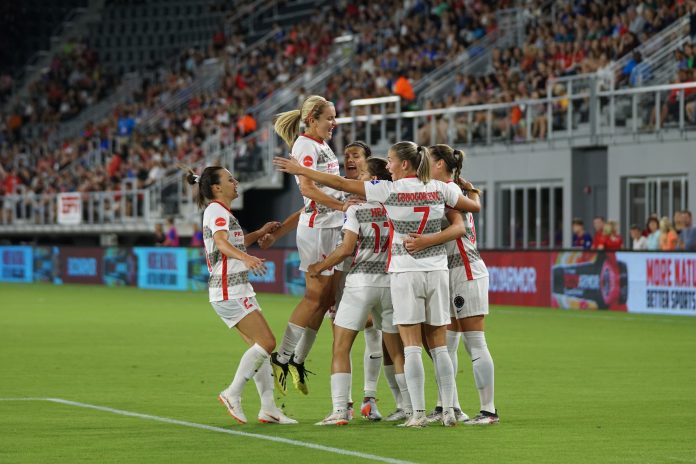 As the FIFA Women's World Cup approaches, Kiwi sports fans are expected to place record-breaking numbers of bets on the tournament, according to online casino directory NZCasinoClub.com. The competition is jointly hosted by New Zealand and Australia and is set to take place in July and August. The rise in popularity of women's football and the fact that the US is facing genuine competition for the coveted FIFA 2023 Women's World Cup winner status has piqued the interest of many, with the spokesman for NZCasinoClub.com predicting a surge in betting activity.
The US remains the favourite to win, with odds of +275, but the English women's team is a close contender at +350 after winning the European Championship against Germany last year. Many believe that England has the potential to upset the United States Women's National Team (USWNT). Germany, Spain, and France are also expected to be in the running for the title, making this year's competition more open than ever before.
In the last men's FIFA World Cup, bets worth NZD $57 billion were placed around the world, with 65,000 New Zealanders placing bets on the tournament. While the women's event is not expected to reach those levels, the excitement around this year's competition is set to generate unprecedented betting activity. The last FIFA Women's World Cup in 2019 saw bets worth around NZD $160 million globally, but NZCasinoClub.com believes that this year's event will generate significantly higher amounts.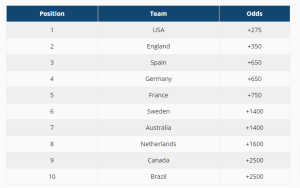 This year's tournament will feature 32 countries divided into eight different groups, with Australia, Netherlands, Canada, Brazil, and Sweden all among the top 10 favourites. The opening games will take place on 20th July in both New Zealand and Australia. New Zealand will play Norway at Eden Park, while Australia will face Ireland at Stadium Australia in Sydney. The final will be held at Stadium Australia on 20th August, with other games taking place in Melbourne, Perth, Brisbane, and Adelaide in Australia, as well as Wellington, Dunedin, and Hamilton in New Zealand.
NZCasinoClub.com is an online directory of trusted casino sites where punters can safely place their bets. The company's experts simplify how players can compare different gambling sites, from the different bonuses and games available to how pay-outs are made. The spokesman for NZCasinoClub.com stated that their priority is the players, and they want to ensure that gambling enthusiasts have access to genuine and safe gambling sites. The site features a strict evaluation process, with their lists updated daily to provide unbiased and transparent advice. Safety and fairness are the company's top priorities.
Media Contact
NZCasinoClub.com
Adam Parker
Phone no:  +64 4-472 4861