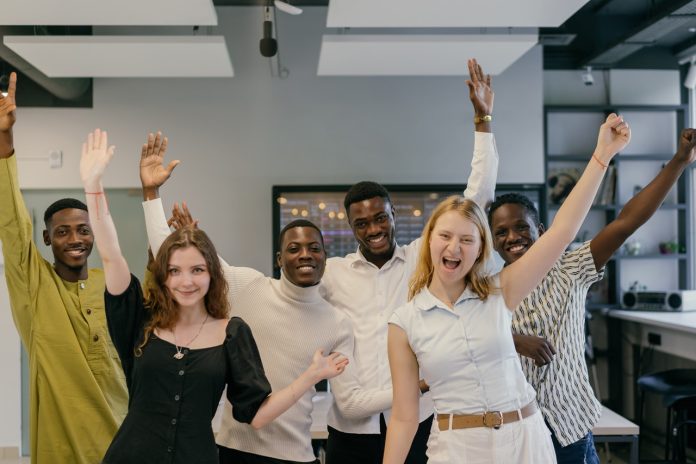 The cold weather alongside dark, dreary nights can result in a slump in employee motivation and productivity in winter. This is not ideal for any manager who wants to keep their team happy and performing at a top level. Here are our top tips for keeping employees motivated through the winter months.
Set realistic goals
A new year is a perfect chance for you to refresh and achieve new things within your team. It can be an opportunity to aim for goals that you missed last year or even open new avenues entirely. Make sure the goals you set are achievable though; anything too difficult or something which appears too optimistic could disengage your team. Having said that, they need to be challenging enough to create a stimulating environment where no one feels stagnant and they constantly have something to aim for.
Do team-building exercises
A great way to reignite a moody or quiet office is to get everyone involved in a team-building exercise which will simultaneously boost the skills they need to be successful. This could be as simple as an indoor puzzle or decision-making game to encourage problem-solving, running a competition, or an all-out adventure in the great outdoors to invigorate and excite. Outsourcing team building ideas is a great option as it allows you to take part as well and takes the hard work off your shoulders.
Recognise and reward
It's vital that an employee feels valued in their role in order to stay productive, and creating a sense of achievement is vital to this. Celebrate excellent teamwork with a formal recognition and rewards process to show that you appreciate the effort every individual puts in. This could take the shape of a bonus scheme, an employee of the month program, employee lunches, or early finishes, depending on your organisation. Even just a simple verbal "thank you" goes a long way.
Encourage trying something new
Being stuck in the same old routine is one of the main factors for winter blues. Have a discussion with your employees and see if they can identify practices that they have done repeatedly that doesn't encourage excitement or push results further. Get everyone together and discuss new strategies that will solve this and encourage proactive thinking. This will give them something new to aim towards as well as a change in routine that will feel less monotonous.
Winter can be a hard time for organisations to see results due to poor employee motivation, but you can switch this around with a few good ideas and enthusiasm to drive them along.