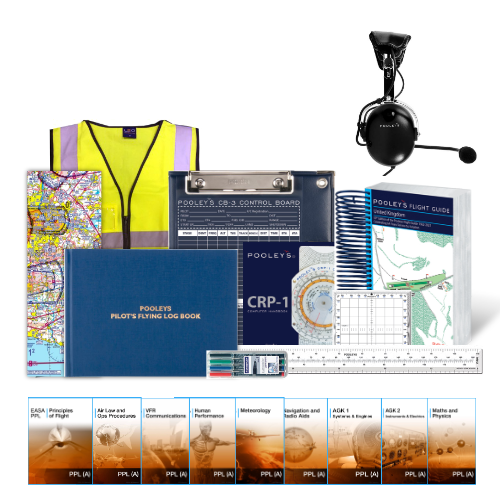 General Aviation hub, the UK's newest general aviation pilot store opened in 2018 with the prime goal to offer the best of pilot gear, supplies and learning materials catering to both Professional and Private pilots launches yet another Private Pilot Starter Kit, bringing together some of the most commonly bought gear for new and starting Pilots to help them fly more for less!
The new Ultimate Pilot Starter Kit features the classic, tried and tested equipment and gear from Pooleys whilst combining the latest twenty first century PadPilot interactive learning material covering in-depth all the PPL(A) topics in a series of 9 digital eBooks combining lavishly detailed illustrations, pictures, diagrams, and videos.
With an increasing cost to the price of flight schools and the need for ever more expensive equipment, general aviation hub (GA-Hub) aims to offer the best in-market supplies.