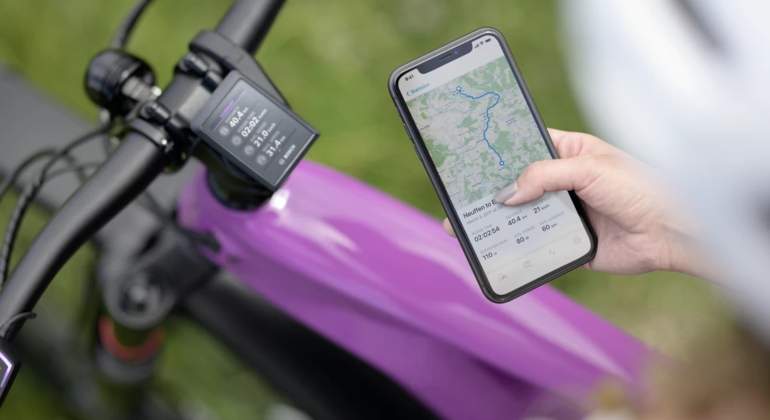 Bosch has presented its new eBike System, its platform for electric bikes that manufacturers will be able to use in their future models.
Not that Bosch has decided to launch its own electric bike; As it does with cars, it is one of the main suppliers of components in the sector, and with this renewal of its platform, it wants to offer its customers a more complete, intelligent and powerful product.
The basis of this renewal is in the battery, the PowerTube 750, which, as its name indicates, is 750 Wh, which allows for greater autonomy, improved by 20% compared to the previous model; in fact, from Bosch they claim that it is at the limit of the size / weight ratio, since the battery weighs no less than 4.4 kg.
The new battery has forced Bosch to change practically all the elements of its platform and, consequently, they will not be compatible with the products it already offers; the decision affects even the chargers, which have been consciously changed so that users do not get confused and try to load their bike on the wrong one. It is a surprising decision, but at Bosch they believe it is necessary. It is thanks to this new battery that they can offer the third version of their electric motor for bicycles, the Performance Line CX, capable of reaching up to 25 km / h in pedaling assistance.
Another essential element is the on-board display, and the Kiox 300 is the new solution from Bosch; It is designed to be installed connected to the handlebar, it is not tactile or has buttons, and its only function is to show information about our route, and how our exercise is progressing, as well as data such as speed and distance traveled.
To control the screen we have two options, and the first is a mobile app called Flow. It is a great bet from Bosch, since the idea is that manufacturers can customize it and thus offer advanced functions that all users are looking for, at low cost. It connects via Bluetooth to our bicycle through the Kiox screen, and from then on it allows us to keep a record of our exercises, in addition to varying the levels of assistance depending on the amount of work we want to do. It also allows you to install updates on the bike without having to connect it by cable to a computer.
The second control method is the LED control, a keypad that includes the most basic functions, such as lights or indicators, as well as allowing us to vary the level of help; Thanks to the integrated LED lights, we can see at all times how the bicycle is helping us to move, and of course, it connects with the Kiox screen.